You are invited to join the 2022 Master Builders ACT Annual Dinner, held on the closing night of the MBA Conference.
The Annual Dinner is a celebration of long-standing MBA members and the collective achievements of the construction industry over the past 12 months.
Members are invited to attend the event at Hotel Realm, for a delicious 3 course gourmet meal, member celebration and entertainment.
Keynote Speaker
Michelle Cowan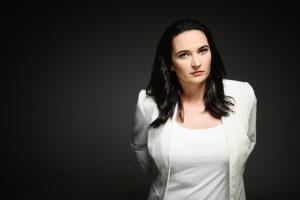 Michelle Cowan is a speaker and facilitator who is passionate about leadership, perseverance, team dynamics, empowering women and girls, and passion. Michelle holds over 20 years of experience in AFL, using her tenacious attitude and determination to become Australia's leading female AFL coach, and the first female in Australia to coach men at state level.
Michelle is currently known for her position as Head of Operations and Player Wellbeing for the West Coast Eagles Women's Football Club, however has held several AFL coaching positions across Australia.
MC/Entertainment
Cam Sullings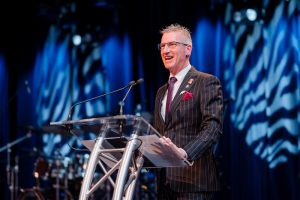 Cam Sullings has been presenting in Australia for 30 years. Cam has hosted and presented at a range of different corporate and sporting events in Canberra including Summernats, multiple A League games at GIO Stadium, Canberra Business Chamber events and prior MBA events including the MBA Group Training Apprentice Awards.
Cam is also well known to Canberra through his role as ground announcer and on-screen presenter at GIO Stadium for Canberra Raiders home matches, for over 10 seasons.
The Master Builders Annual Dinner is presented in conjunction with our partners: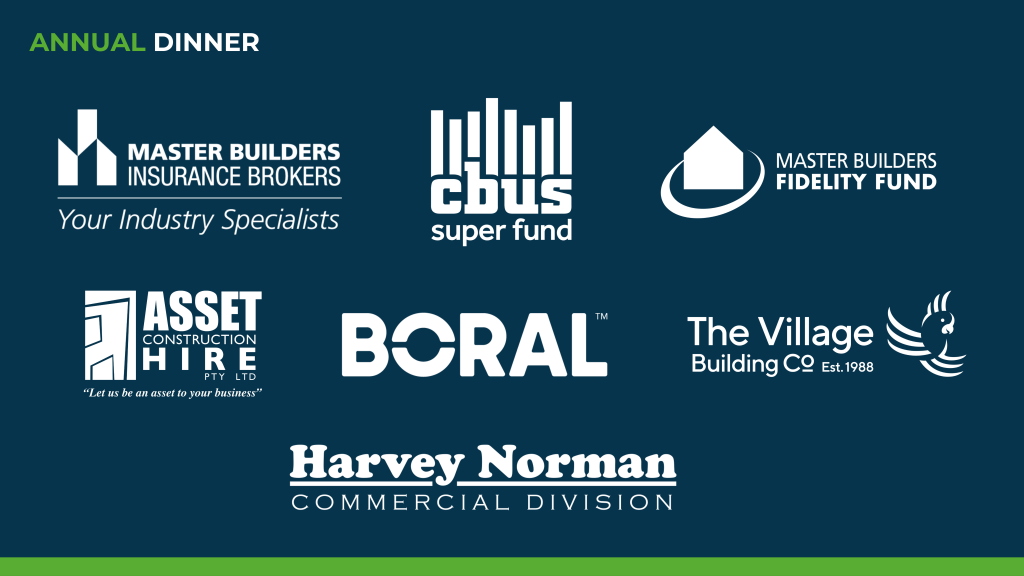 COVID-19 and cancellations:
The Master Builders ACT event registration Terms & Conditions can be viewed HERE.
Master Builders ACT endeavor to keep all attendees and stakeholders safe, by adhering to all COVID-19 ACT Government and venue specific requirements. It is expected that all event attendees will adhere to there requirements.