This week we launched our joint residential safety campaign with WorkSafe ACT, Capital Airport Group, the Suburban Land Agency and Ginninderry. We are uniting with WorkSafe ACT and Canberra developers to drive home the message that safety is our top priority. Click here to view our joint residential safety campaign video.
---
I would like to start by firstly acknowledging and congratulating our MBA Members and Partners who participated in the Vinnies CEO Sleepout last night. We are so proud of the funds which have been raised as an association. As of date we have raised $264,159.52 to St Vincent de Paul Society. Please note it is not too late to donate, and donations can be made via this link: here.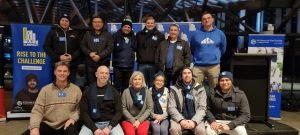 ---
On Wednesday at MBA we held our Presidents Luncheon which was hosted by ACT Opposition Leader Elizabeth Lee. Thank you for coming out and speaking to our guests.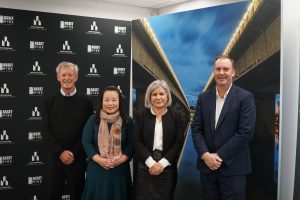 ---
This week is Men's Health Week and at Master Builders we are passionate about encouraging staff, apprentices, and members to look after all aspects of their wellbeing. During the week we have been speaking to a few of our staff members about how Master Builders supports Men's Health. You can view these interviews with provided quotes on our Facebook and LinkedIn pages. In conjunction with Men's Health Week, MBA staff are taking part in the Push-up Challenge to raise money for Lifeline Canberra. You can read more about the meaning behind the Push-Up Challenge in the article further down.
Men's Health Week continues through to Sunday 21 June, take time over the weekend to connect with your family, friends, and community.
---
A reminder to all Members, that your membership renewal invoices have now been issued. To remain a financial member, you must renew your membership before 30 June 2021. If you have any questions or concerns, please contact our Member Services Administrator – Kayla Gibbs on kgibbs@mba.org.au or call (02) 6175 5900.