Special Purpose Adaptable Commercial Project
Goodwin Farrer Independent Living and Residential Aged Care Development
This project involved the construction of a new five-building precinct that includes 150 independent living units, a 2-level clubhouse, communal facilities, a treatment room, a commercial kitchen, theatre, salon, library, craft area, men's shed and a billiards room. The fresh, contemporary interior and natural timber cladding on the exterior, perfectly blends with the lively natural surroundings. This project involved the demolition of existing facilities but through careful planning by PBS Building (ACT), the Retirement Village was able to remain operational throughout the project.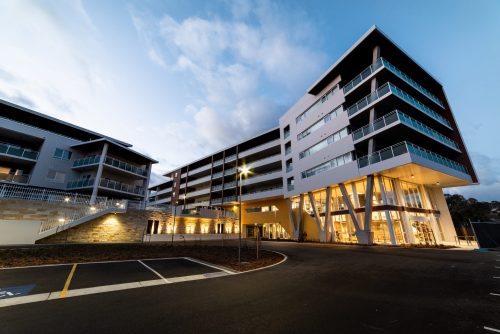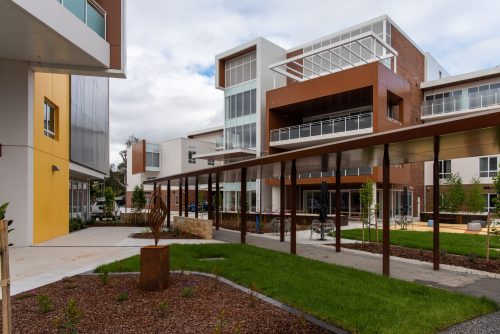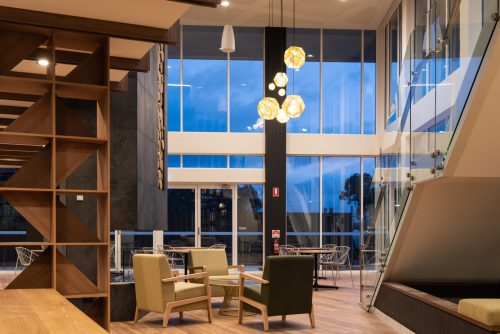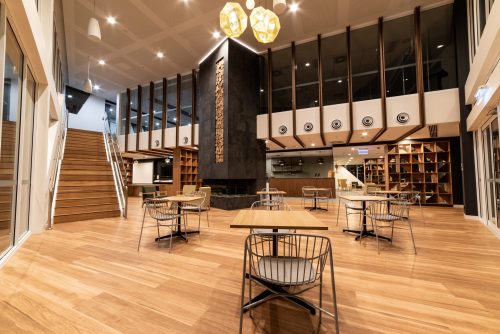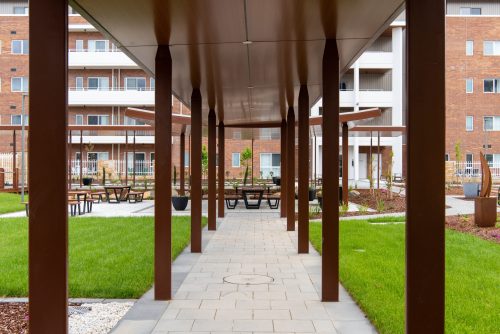 Special Purpose/Adaptable Dwelling
Monarch Building Solutions
O'Connor
Monarch Building Solutions were engaged by ACT Housing to create an architecturally designed dual occupancy in the suburb of O'Connor. The project consists of a single storey, 2-bedroom dwelling and one two-storey, 3-bedroom dwelling, both with Class C Adaptable features.
The homes incorporate elements that make them easier and safer to use for all occupants, including wider doorways and hallways, flush threshold access, large format electrical switches and general-purpose outlets as well as compliant bathroom fixtures and fittings. Purposeful finishes and spatial allowances, combined with a high-quality design, ensure both residences suit existing housing needs while also considering long‑term adaptability.