Medium Density Housing - Dual Occupancy
Hughes
The design of this dual occupancy was cleverly optimised to meet the needs of professionals or retired couples, with each dwelling featuring contemporary elements imparting a warm and homely atmosphere. The functional living areas have been astutely planned to provide direct access to the elevated section of the block to seamlessly connect indoor and outdoor spaces. The features are endless, and include solid timber flooring, fully fitted bespoke joinery, 2.7m high ceilings and natural lighting by way of skylights.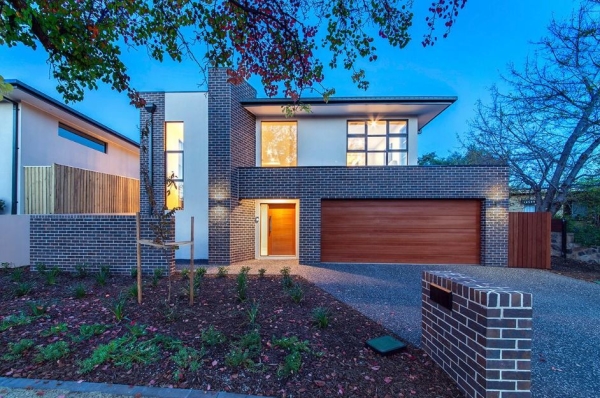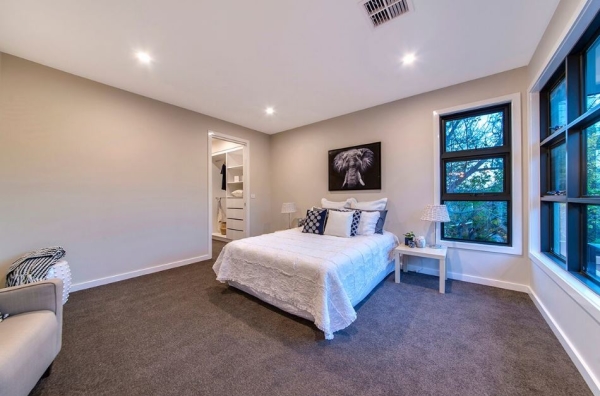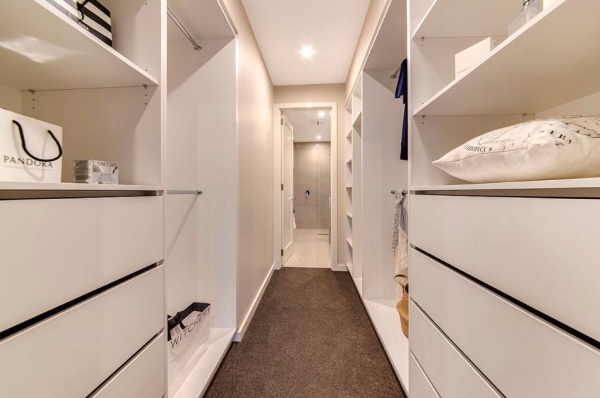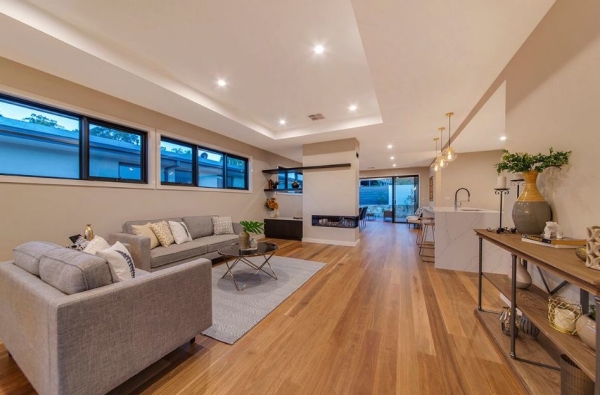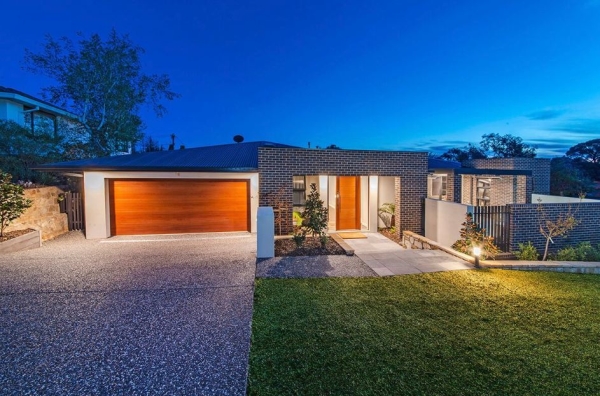 Medium Density Housing - Townhouses & Villas
Core Building Group

,

DNA Architects

,

Art Group
Mizura Villas
Mizura is a new 59-unit townhouse development in Lawson. The site slopes steeply, generating immediate parkland views to the north and distant views of the university to the south. The design introduces three flat tiers that step down the site. Each tier has level vehicular and pedestrian access. Each bank of units has perfect northern orientation, avoids overshadowing and offers excellent privacy. The units feature courtyards to the north and southern terraces off the living areas for light, view and cross ventilation. A separate block of two and three storey townhouses links to the basement carpark, central common area and northern parkland.