Landscape Design & Construction - Residential
"The Linden" Denman Prospect
The "Linden" Display Home has two outdoor entertaining areas; one undercover and featuring a luxurious fully appointed outdoor kitchen, the other an open timber deck for those days when soaking up the sun is inviting. The streetscape of this home is impressive. Mature plantings in irrigated garden beds are illuminated by peaceful mood lighting, and the breathtaking entrance is characterised by unique cantilevered Merbau steps that cascade down the slope as if floating above the integrated garden. The home is welcoming, provides a stimulated sense of intrigue and fuses exterior living spaces with the interior.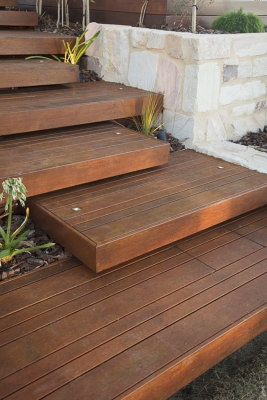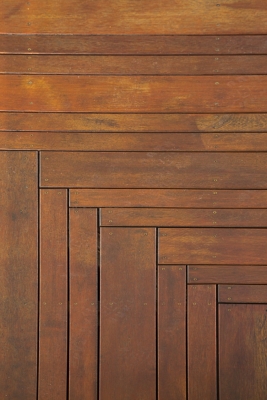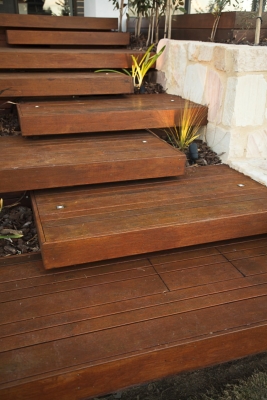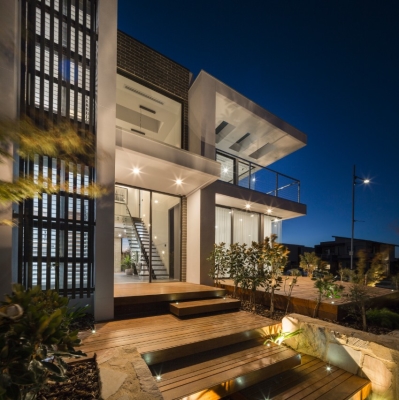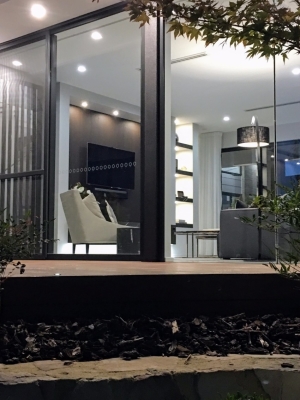 Landscape Design & Construction - Commercial
Glascott Landscape & Civil
National Boer War Memorial
Raising awareness of Australia's first foreign conflict, The National Boer War Memorial Association actively embarked on a fundraising drive to enable the creation of a national memorial on Anzac Parade. The site was secured in 2008 with the final design being chosen from a national competition in 2012. Glascott were contracted by Group GSA to undertake the project, which included landscape construction, demolishing existing structures and regrading the site. The landscaping included installation of copper clad feature retaining walls, pedestrian pathways, irrigated garden beds and lighting to aid visual effects as well as the installation of four large bronze light horseman statues. After demonstrating high level project management capabilities, the National Boer War Memorial Association asked Glascott to project manage the official opening day of the new memorial.