Kitchen Project less than $50,000
REP Building

,

Studio Black Interiors
Aranda
This 1970's kitchen renovation saw the creation of a culinary sanctuary that pays homage to the incredible architectural design of the home from 50 years ago. The original brickwork plays perfectly against the navy cabinetry and spotted gum timber flooring, to create a space with renewed energy. The kitchen was designed to have ultimate functionality with fingerprint and heat resistant finishes and ample storage solutions. The result is a space with an abundance of light, functionality and space for many wonderful meals ahead.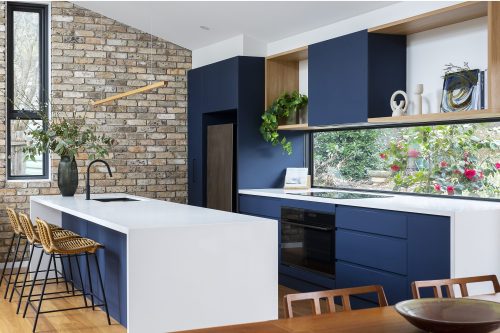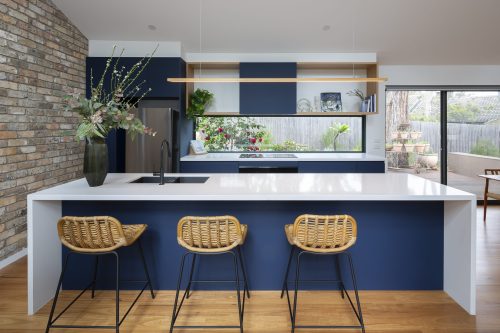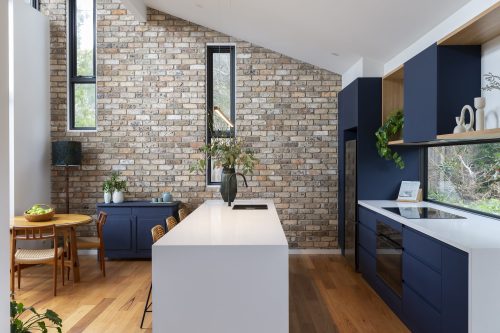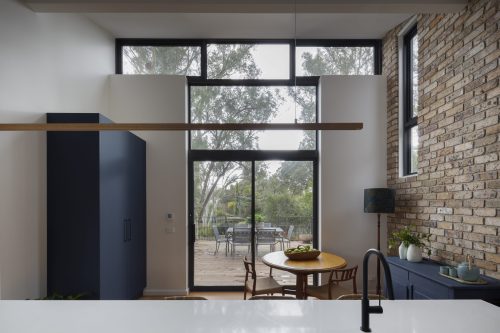 Kitchen Project $50,000 to $100,000
Complete Property Projects

,

The Dept. of Design

,

Architects Ring & Associates
Barton
The client required a kitchen that would be the ultimate entertainers delight, and the teams did not disappoint. The kitchen oozes style and luxury with a dark timber grain cabinetry, inspired by clubs and bars from the 1920's and 30's. One stand-out element of the kitchen is the curved batten feature at the front of the island, complimented by a 40mm dolomite benchtop with mitred waterfall end panels. The result is a striking kitchen that delivers equally on functionality and sophisticated design.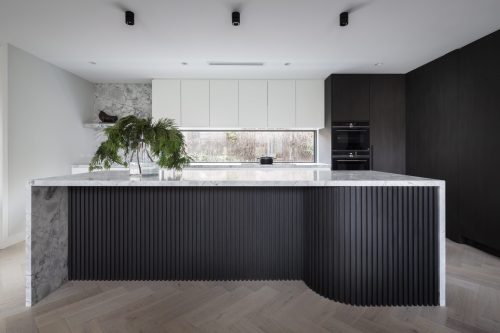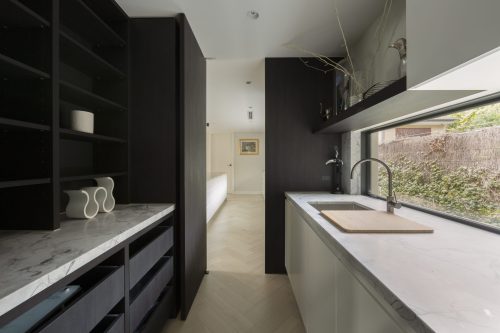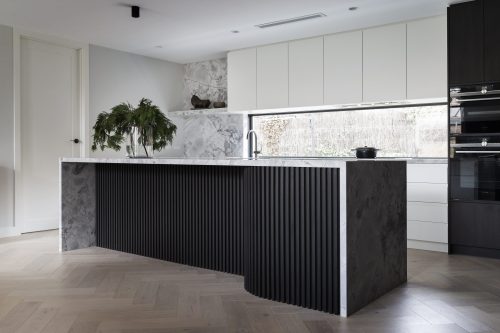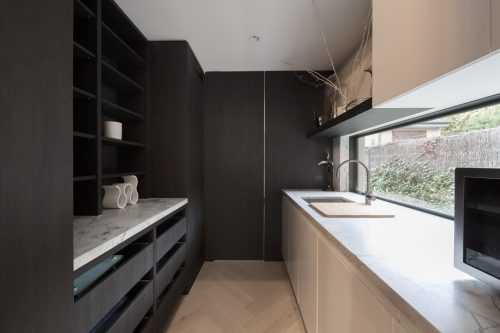 Kitchen Project more than $100,000
Core Building Group

,

The Dept. of Design

,

Capital Veneering
Sutton
This stunning kitchen has endless views across the southern tablelands and embraces the natural beauty of its surroundings, invoking a sense of calm and stillness. It was important that the joinery in the kitchen was consistent with the joinery throughout the home. A 10mm shadow line was integrated into the joinery between the benchtop and panels adjacent to the plasterboard walls and ceilings. This shadow line softens the junction between the two contrasting materials.
Carefully selected 12mm porcelain sheet was used for the benchtops and splashbacks for its inherent durability. Quality craftsmanship and attention to detail resulted in an incredible finished result.