Commercial Fitout, Refurbishment or Alteration less than $1million
Capezio Copeland

,

4site

,

Nikias Diamond
Hume Office Fitout
After being approached by 4site to design the interiors of their new showroom and office workspace, Capezio Copeland and Nikias Diamond set out to provide 4site with an inspiring and versatile environment. The result of this incredible partnership was a showroom and workspace which seamlessly merge. The bold natural stone ice green marble reception counter is a unique feature within the space and unifies the contrasting materials surrounding it. It is evident upon entry that every space, material and fixture has been carefully considered and selected including reconstituted stone and brass benchtops, moulded solid surfaces with timber inlays and exquisite joinery. The extraordinary finishes and details are a testament to the outstanding quality of this project.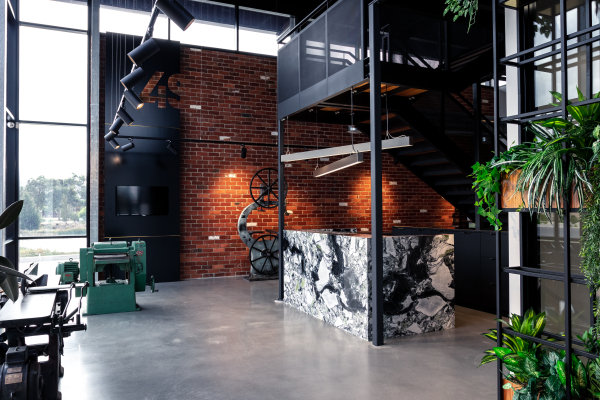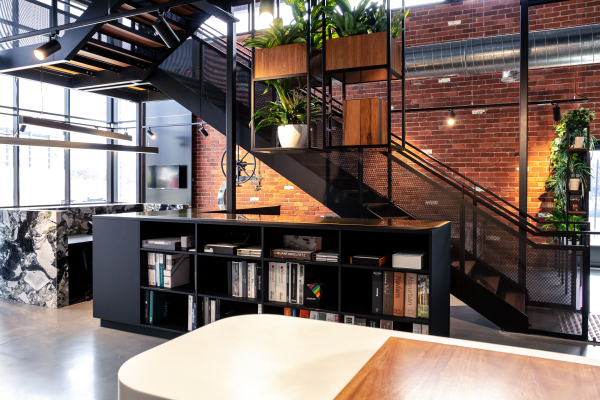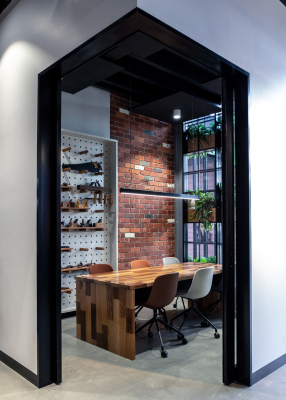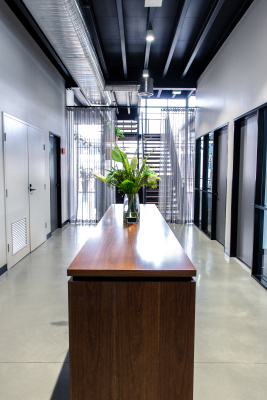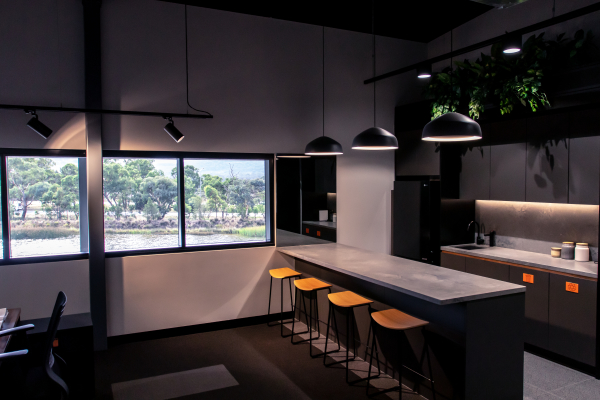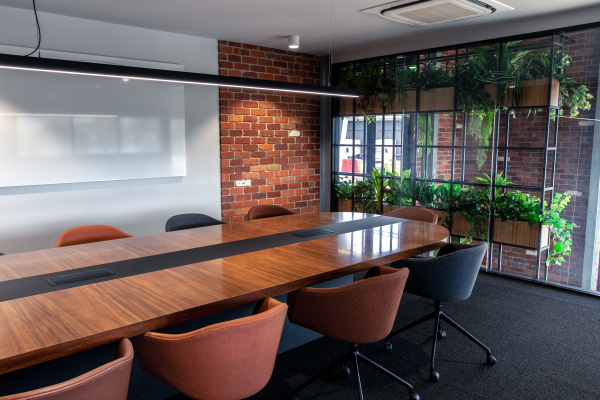 Commercial Fitout, Refurbishment or Alteration $1million - $5million
Affinity Constructions (Aust)
Australian Fisheries Management Authority (AFMA) Office Fitout
With only eight weeks to deliver this $4.5 million project, Affinity Constructions produced a sophisticated and
stylish fitout for the Australian Fisheries Management Authority. The team worked over long and hard days to
ensure this seemingly unachievable feat would be met. Every element of the project was carefully considered
to represent the Australian waterways and ocean. Design features within the fitout included angled glass,
metalwork and acoustic panelling which represents the lines of a ships hull. The creativity of this project was
abundant from the rhombus shaped acoustic panelling to writable glass surfaces in an assortment of blue and
grey shades. A once dull office was transformed into a welcoming and creative space.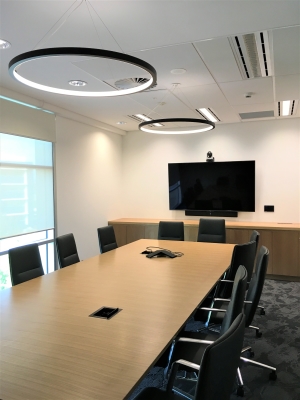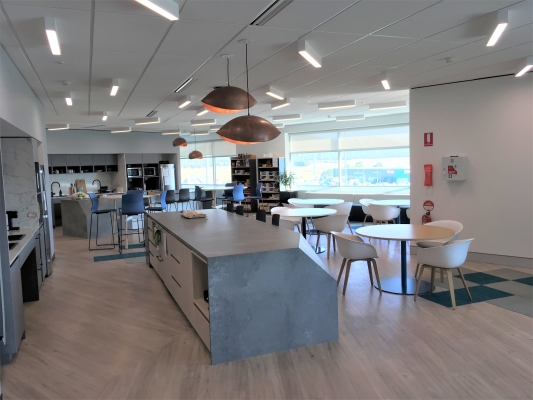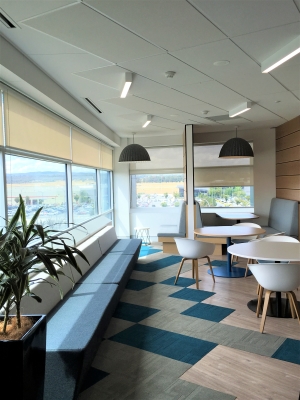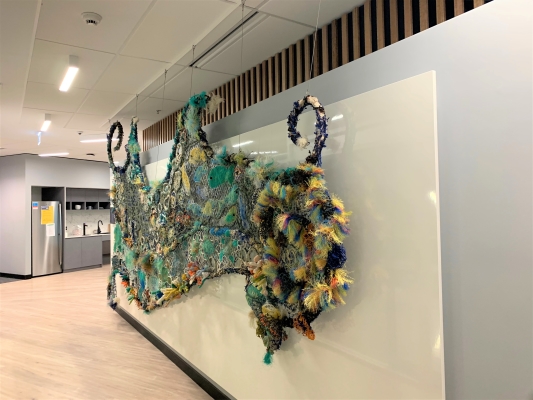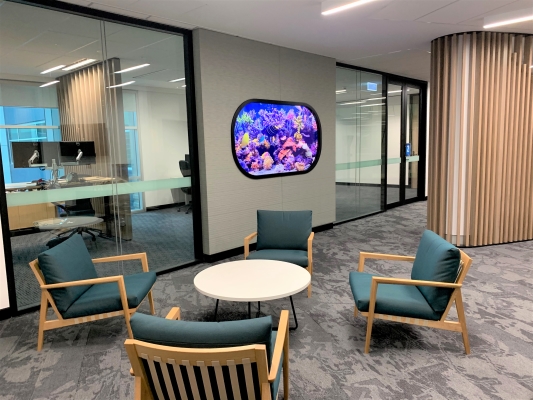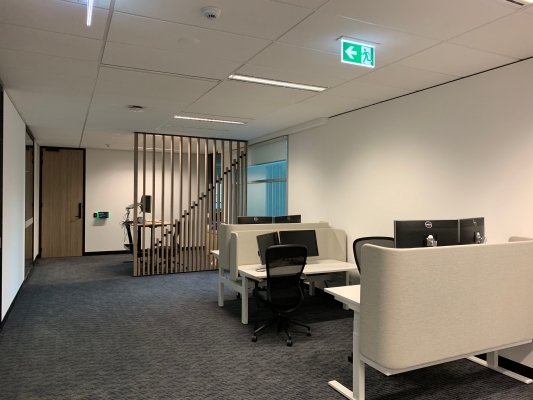 Commercial Fitout, Refurbishment or Alteration more than $5million
Construction Control Australia
ANU RN Robertson Refurbishment
After serving its purpose for almost five decades, the once decrepit RN Robertson building in the College of Sciences
precinct at the Australian National University was brought back to life during this adaptive re-use project. Through
collaboration with various stakeholders, two research schools were brought together into one energy efficient and
functional building. Sustainability was a key consideration in this project and where possible, ceilings were omitted, and
existing finishes were repaired and retained. This included salvaging timber to reuse within the fitout, refurbishing furniture items and stripping the existing atrium tiles. The remarkable efforts of Construction Control have resulted in a building which serves its flexible purpose to harbour first class research laboratories, common meeting spaces and offices.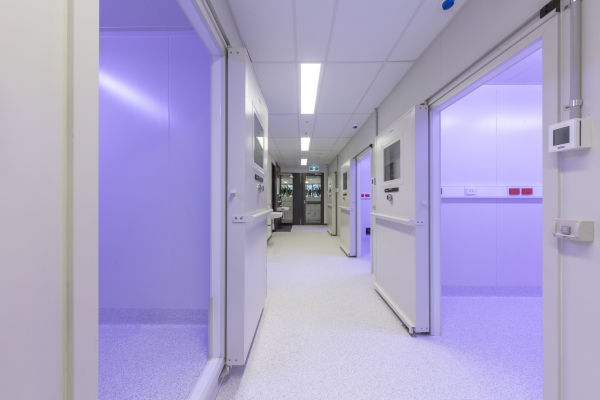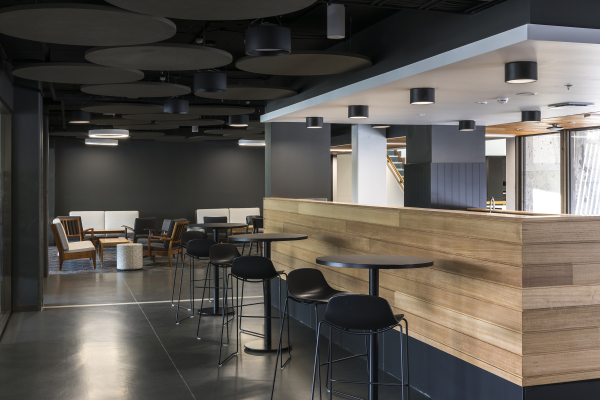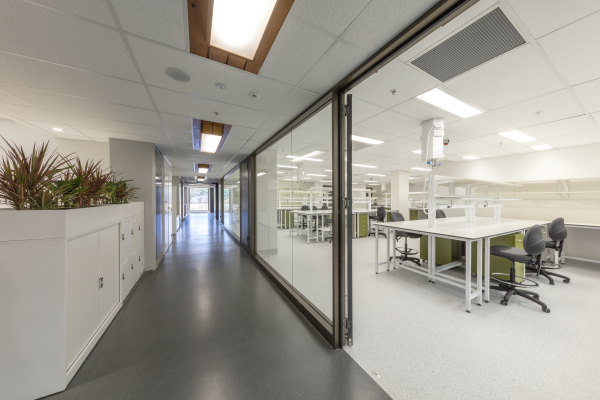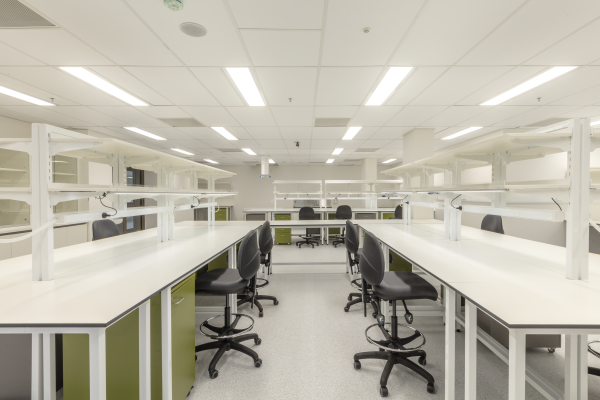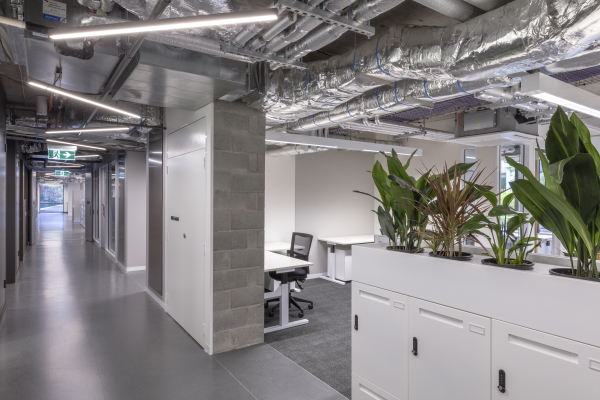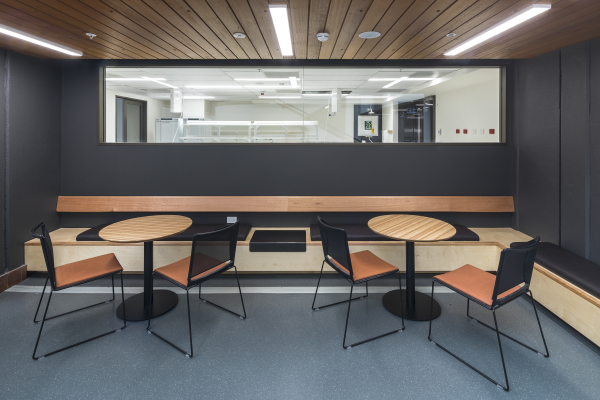 Commercial Fitout, Refurbishment or Alteration more than $50million
Construction Control Australia
3 Molonglo Drive, BBP
The client requested a new, innovative workplace that would be flexible and fit for purpose to allow for internal and external collaboration throughout this office building. Sitting at more than twice the size of any other office building at Brindabella Business Park, the project houses 2,400 employees. The building is centred around a marvellous angular atrium and is complemented by the recycled timber steps and floors which bring a sense of warmth to the light filled area. The floating walkways and stairs draw your eyes to the suspended meeting rooms on levels three and four. Over the 18 month build time, Construction Control achieved a high level of client satisfaction by going above and beyond to achieve the needs of their client.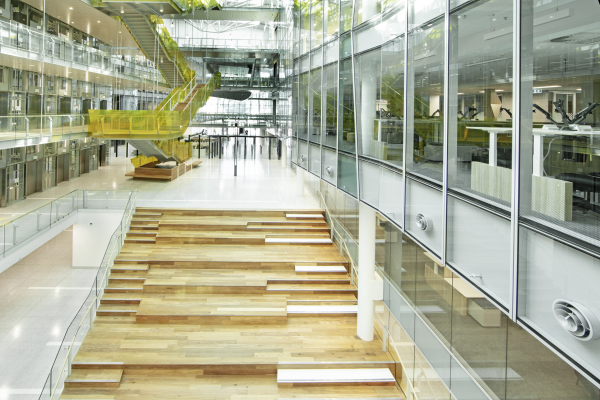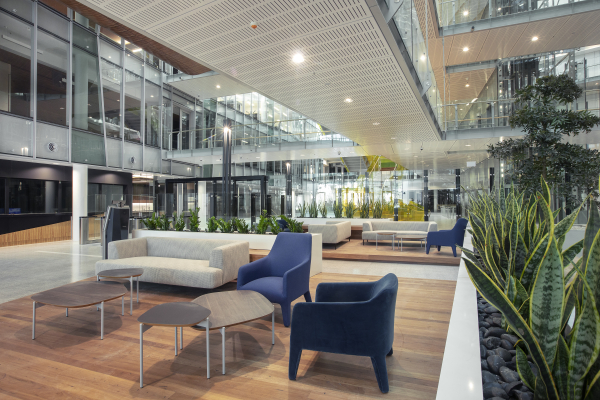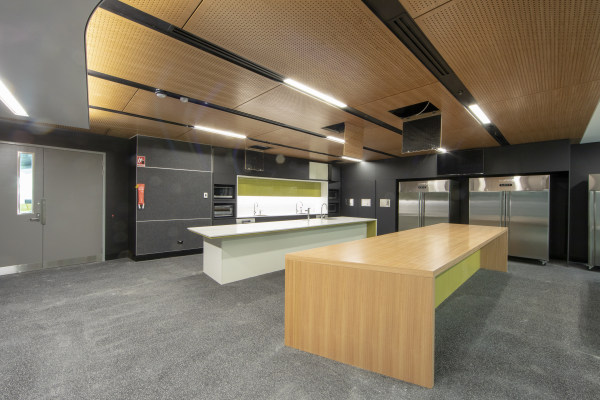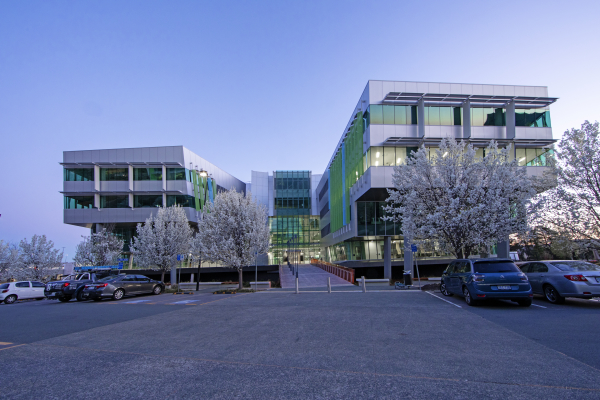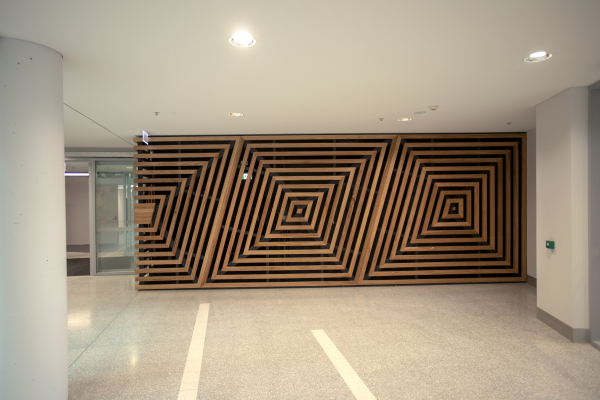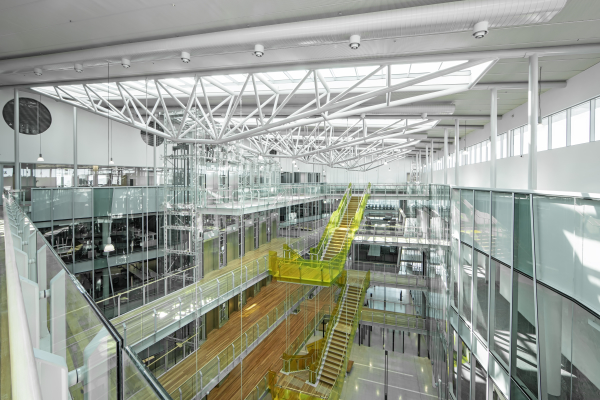 Project Displaying Technical Difficulty or Innovation
Facades to Lower Molonglo Water Quality Control Centre

Commissioned by the Principle Contractor Kynetic, Delnas Metal Roofing upgraded the roofing and facades of the Lower Molonglo Water Quality Control Centre. The requirements of the project were to replace to the cracked and faded fibre cement facades, rusted box guttering and outer roofing area to five of the facilities buildings. The project also involved the installation of roof access ladders, aluminium walkways and perimeter handrails to all five buildings. The environment of the project was a key factor in the complexities as it is the largest water treatment plant in inland Australia and operates 24 hours a day, 7 days a week. The impeccable skill, workmanship and dedication of Delnas Metal Roofing ensured a high quality result.