Commercial Building less than $5million
Cercol Construction Services

,

Philip Leeson Architects
National Jewish Memorial Centre
This project involved the construction of a major new building wing extension to the existing National Jewish Memorial Centre in Forrest. The new wing delivers a new entrance and lobby area, administration offices, storage areas, a kitchen, external pergola, and three adjoined meeting spaces. The centre required the installation of additional fencing to deliver heavy security features. The internal finishes impress, with native hardwood and contrasting grey concrete blocks used extensively throughout the project. The acoustic panelling added warm colours to the mix to give a calming ambience.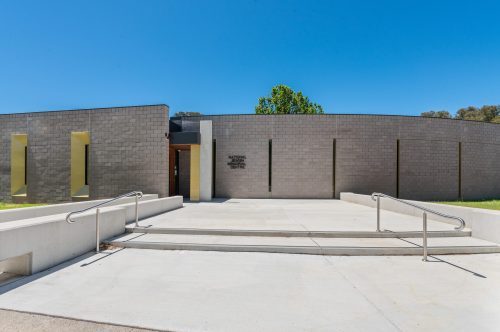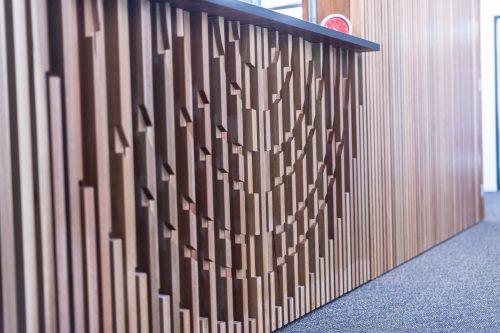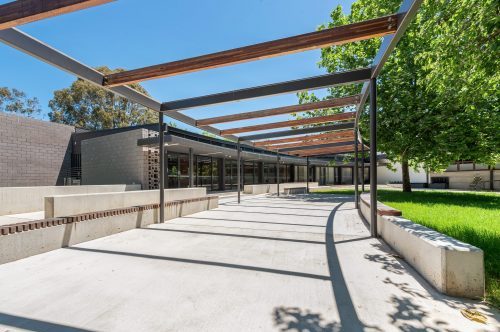 Commercial Building $5million to $20million
Construction Control Australia
Willinga Park – Administration Building Expansion
This project involved expanding the Willinga Park Administration Building, to include 20 new workstations, a 27-space carpark, an additional lounge, a plans room, and a lunchroom. The incredible upper floor features floor to ceiling glass with zinc panelling. The internal ceiling height is accentuated by the vertical zinc cladding and white steel mesh ceiling tile, which allows the artificial light sources beyond the ceiling to be concealed. The upper level wasn't part of the initial stages of the expansion, but by adding an additional concrete support column and beam they were able to maintain a floating appearance for the upper level.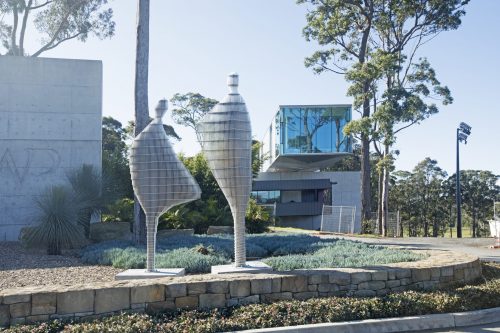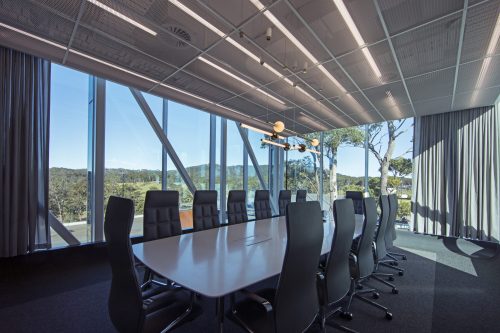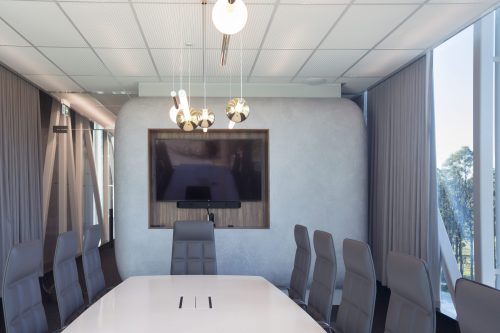 Commercial Building $20million to $50million
Stromlo Leisure Centre
The construction of this building included the creation of a 50m competition pool, a 20m warm water multipurpose pool, an exercise and rehabilitation area, reception and administration offices, a café, storerooms, circulation spaces as well as a splash park and gym. The glulam timber roof structure provides a rich, earthy look to the building, offering a warm welcome to all building visitors. By using this roofing material, the team saved around 226 tons in CO2 emissions. What was once a disposal site for destroyed homes from the 2003 bushfires, has now become an astonishing building with longevity and high functionality.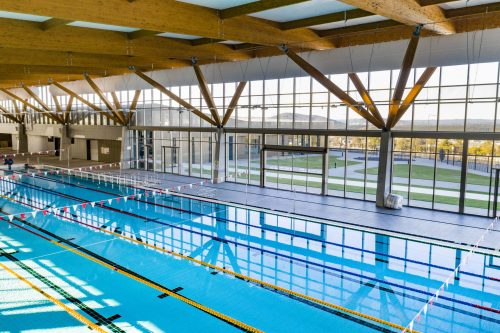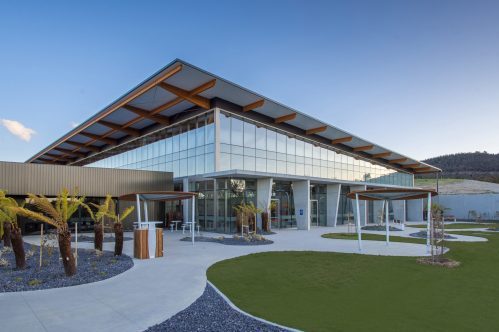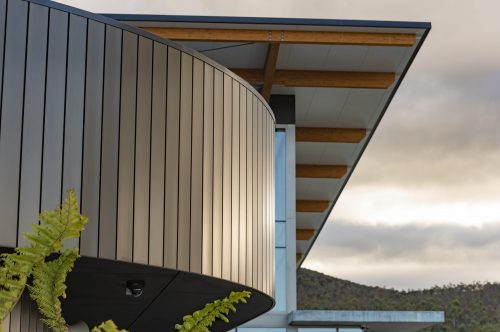 Commercial Project more than $50million
Construction Control Australia
Constitution Place
This incredible 80,000m² development consists of two commercial office buildings and a three-level underground carpark basement in the heart of Canberra City. The Constitution Avenue building dazzles with 25,000m² and 12 stories of high-quality craftsmanship. The project was extremely technically complex with the mega beam roof structure requiring the concrete encasement of two side by side 1200mm steel welded beams. The high-quality craftsmanship can be seen in the floor to ceiling vision panels with glass reinforced concrete and the expertly crafted curved crucifix detailed ceiling.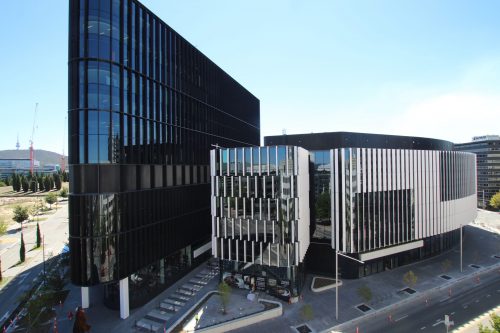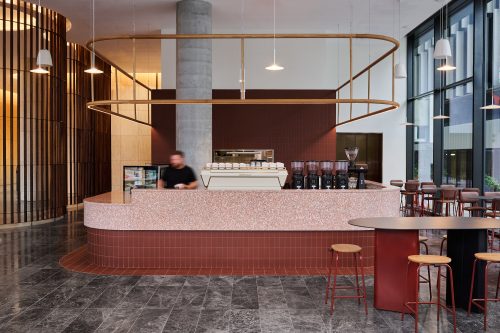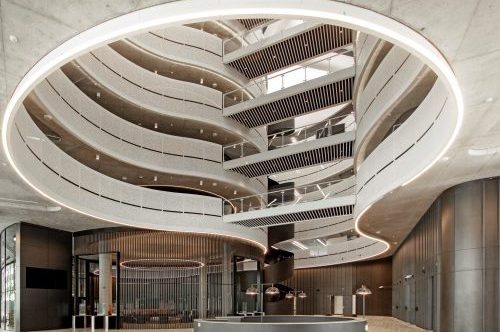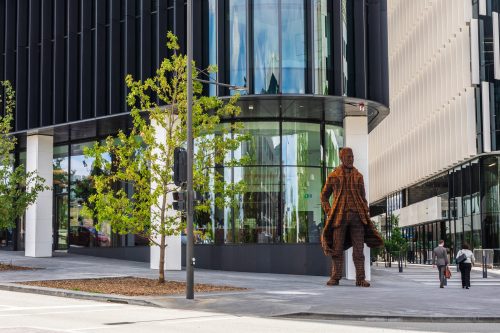 Project Displaying Technical Difficulty or Innovation
COVID-19 Surge Centre
This impressive 1,700m² medical facility delivered 51 beds, 44 patient bays and 6 resuscitation bays in response to the COVID-19 pandemic. The Manteena team went above and beyond to deliver a centre that would benefit the community, by ensuring that 90% of the materials can be packed up and reused elsewhere. It was a very technically demanding project which required different air pressures, isolation rooms and the need to meet pandemic level health requirements in a short amount of time. This project was completed in only 37 days with 130 contractors and highly detailed planning and execution by the Manteena team.