Commercial Building - Less than $5million
High Commission of Samoa
Located in Yarralumla, the Samoan High Commission is in the centre of Canberra's diplomatic community. The new chancery and official residence is a traditional Samoan fale in a modern setting, and incorporates elements of a typical fale, with sennit-woven motifs decorating the top of the concrete pillars in the reception foyer. Samoan culture is especially prominent in the main foyer section of the project consisting of exposed structural curved beams modernising the traditional arch roof structures while concrete columns provide a functional, modernised alternative to traditional wooden columns. Significant and detailed landscaping provides a large functional area in which to host official diplomatic functions.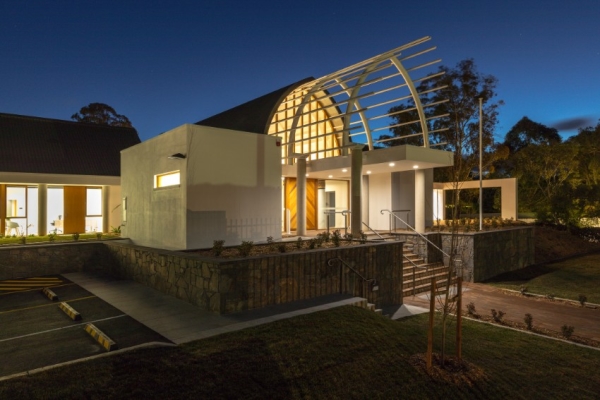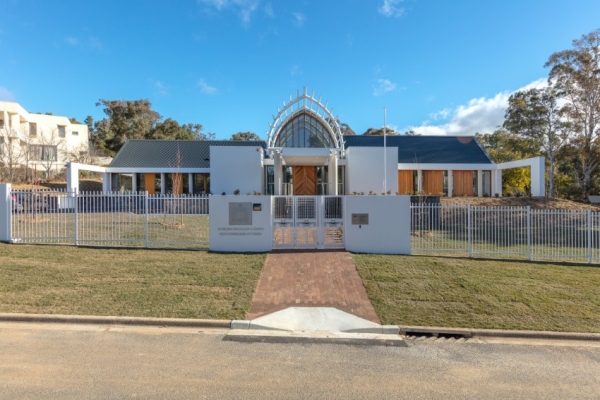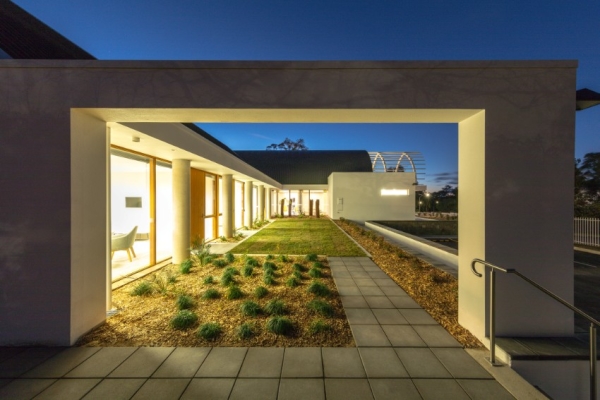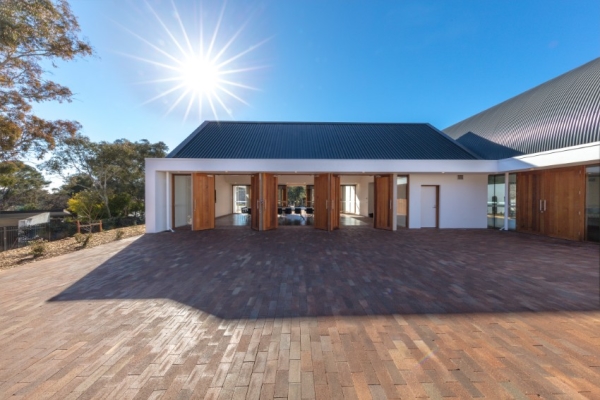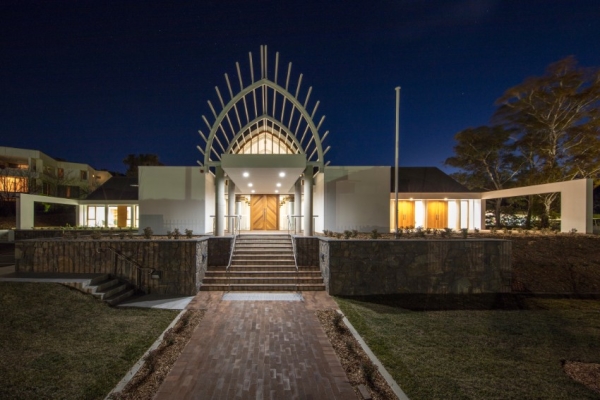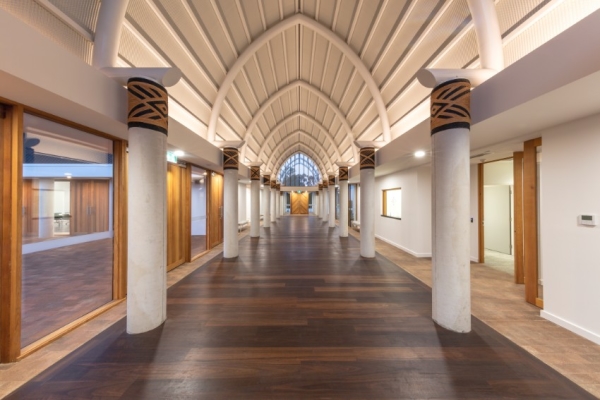 Commercial Building - $5million to $20million
Brindabella Christian College Junior School
The Brindabella Christian College Junior School project delivers an exciting mix of spaces. Included are 16 new classrooms, an open atrium assembly area, wet-play, learning and performance spaces and social meeting areas. Add to this an internal slide allowing students to creatively travel from level one to the ground floor assembly, and it's easy to see why this exciting learning space exceeded all expectations. Given the school environment, extremely careful planning was required to ensure "Working With Vulnerable People" compliance and management. The opportunity to prototype a unique security feature enabling full school lock down has seen Built establish a benchmark for schools in the future.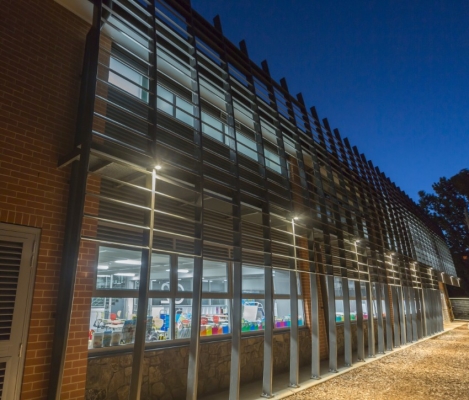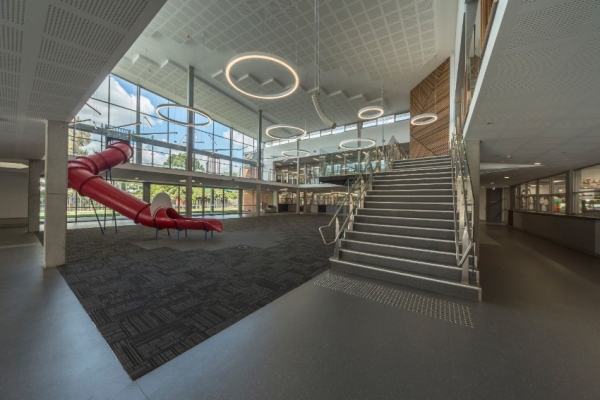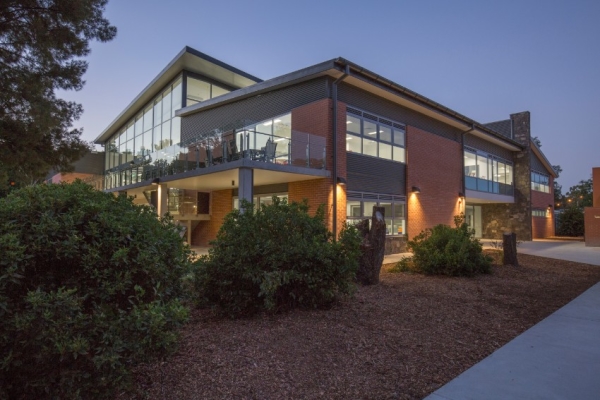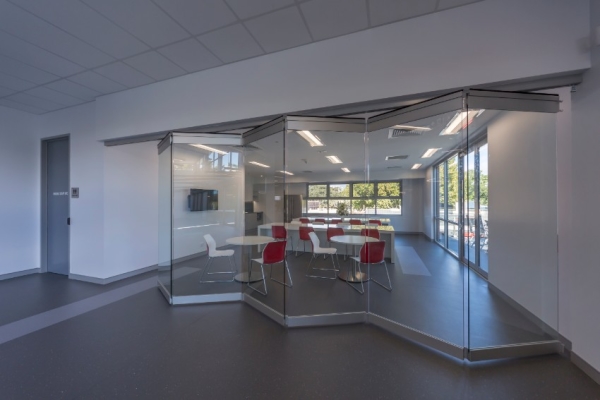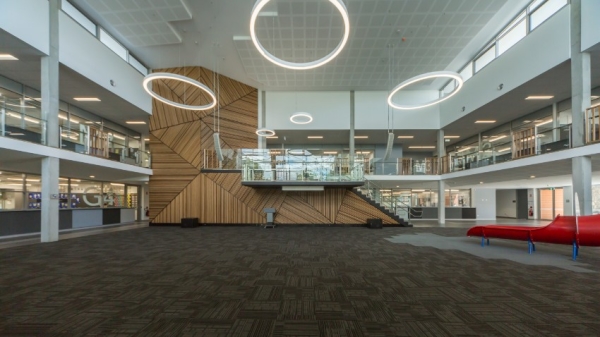 Commercial Building - $20million to $50million
Hindmarsh Construction Australia
St Christopher's Cathedral Precinct
Hindmarsh Construction Australia transformed the derelict site surrounding St Christopher's Cathedral into a new, communityfocused precinct without losing the dominance of the Cathedral. Three old buildings were demolished and replaced with a high quality complex, including 44 adaptable residential units, and a spacious administrative building for the Catholic Archdiocese of Canberra and Goulburn. While the project was architecturally focused, the concept was dedicated to maintaining the predominant nature of St Christopher's Cathedral.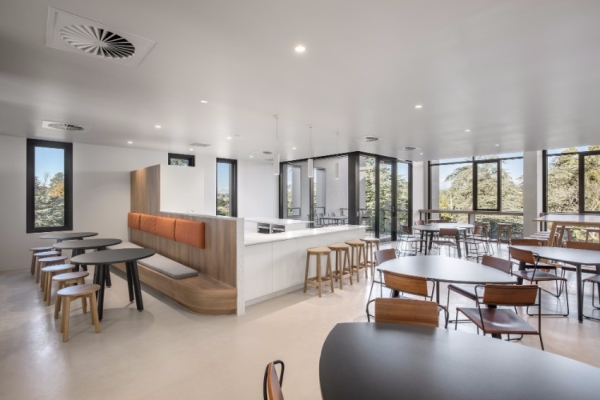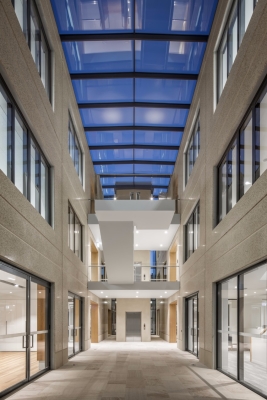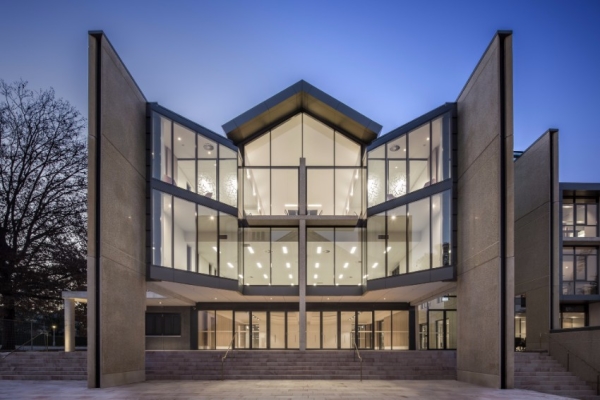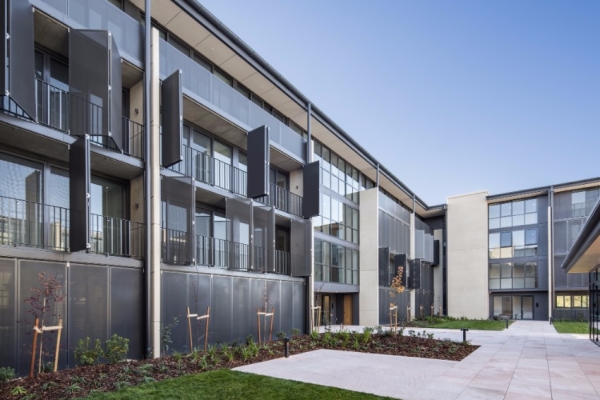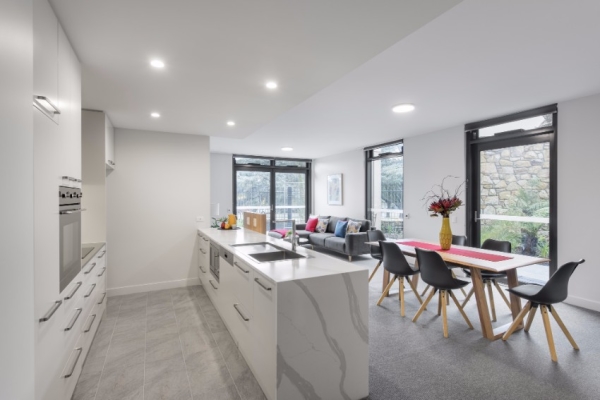 Commercial Building - More than $50million
Calvary Bruce Private Hospital
The Calvary Bruce Private hospital project involved the design, construction and fit out of a seven-storey private hospital featuring eight state-of-the-art digitally integrated operating theatres. A new pedestrian bridge linking the new hospital to the existing Calvary Public Hospital has enabled the sharing of costly specialist equipment and services between Calvary Public and Private hospitals. The hospital was future-proofed with an inbuilt capacity to expand in-patient capacity by almost 50%. Technically challenging, the project incorporated a complex structural design, fire engineering, the new national data centre for Calvary Health Care to manage their nationwide hospital facilities and many integrated medical data platforms.