Best use of Material - Commercial
Project Coordination (Australia)
Giralang Primary School - Hall Ceiling Replacement
This outstanding project was a challenge indeed and involved a complex brief of multiple deliverables, budget constraints and an occupied school environment. The refurbishment of the works needed to suit the numerous purposes of the hall which is used by the school and wider community. The project required the removal of the flat retro fitted ceiling before the original raked ceilings could be re-established. Commissioned as lead consultant, MDA Architects provided a superior level of service ensuring that design and client objectives were realised. Adding to the complexities of this project were the key considerations involving the heritage requirements of the building as well as the moral rights of the original architect, Enrico Taglietti. Project Coordination displayed exemplary craftsmanship and skill on this project.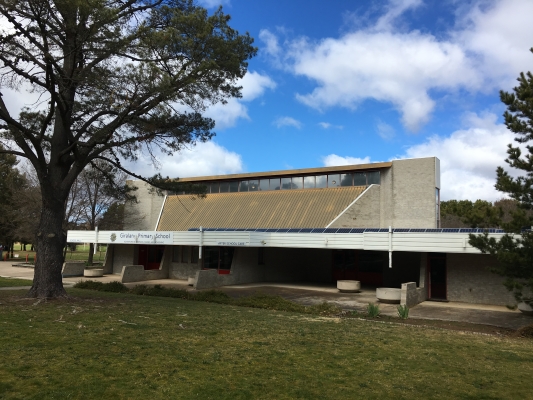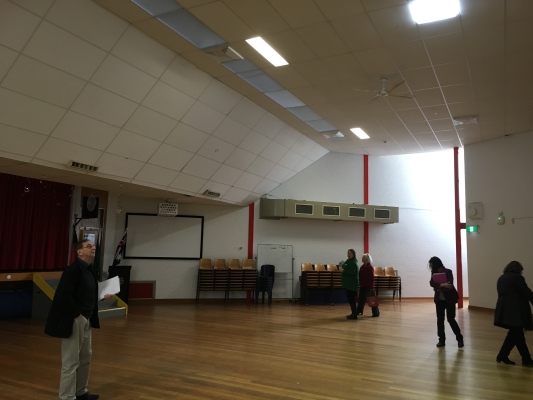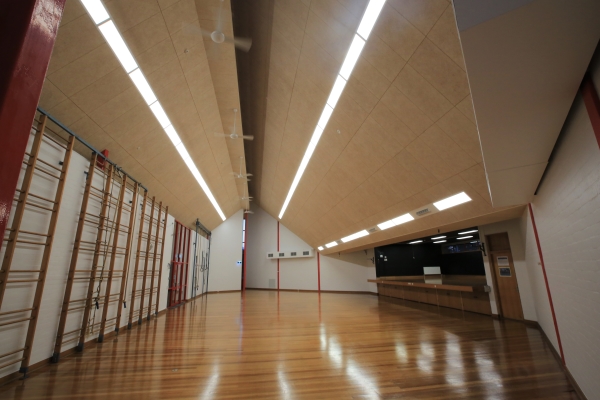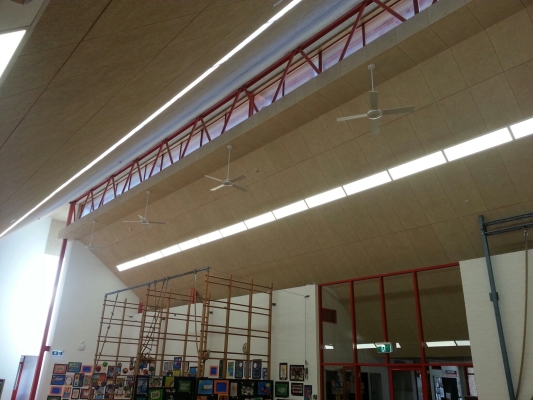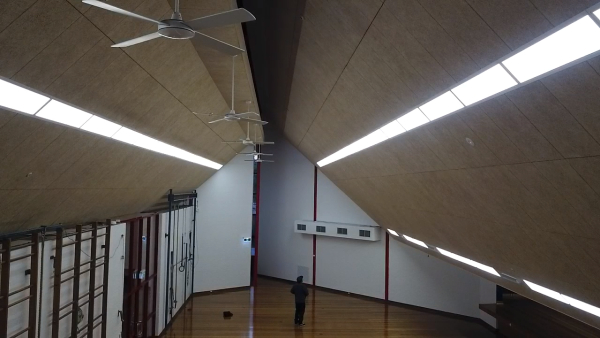 Best Use of Material - Residential
Independent Constructions
Deakin
The exquisite polished concrete floor finish in this Deakin home was achieved by methodically polishing it several times prior to the final step; an off-white cement and 'Cowra Quartz' stone completed the unique appearance. The outstanding result is testament to the exploitation of the material during construction. The decorative, polished concrete floor was placed at a slump of 80-90mm, with hydration maintained for 14 days. Two layers of SL81 were used as slab fabric, to minimise any chance of cracking. The pre-cast lid over the entry was set with a drip lip and fall, allowing water to run away from the house. The result is spectacular.