Best Use of Material in a Commercial Project
LFX Group

,

PELLE Architects
LFX Group HQ
This project utilised high-quality materials to deliver a combined showroom/workspace for the LFX Group. The team used recycled timber and Corten finishes to add warmth to the existing concrete features. The finishes and coatings across the building were carefully chosen to create an incredible finished product, including the flaking volcanic rust and Venetian plaster. The feature staircase was cleverly designed with concealed steel fittings, to create a floating tread effect. The fireplace utilises recycled timber and is framed with a concrete finish which produces a high-quality and consistent overall look.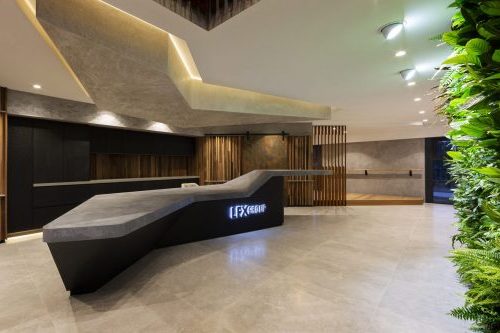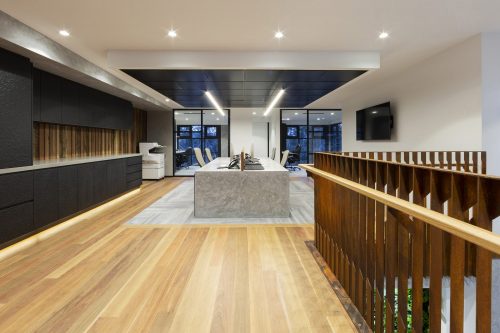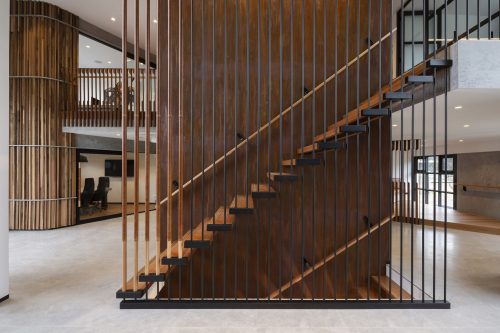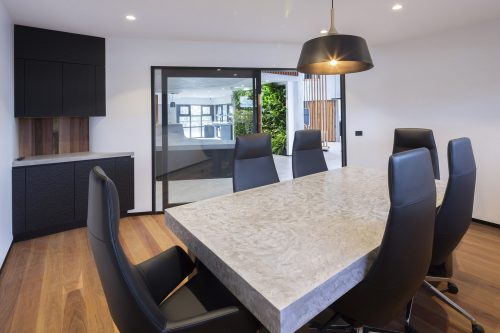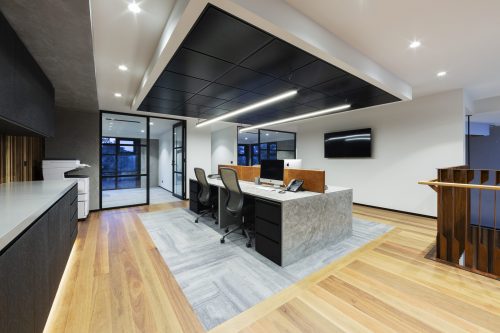 Best Use of Material in a Residential Project
Campbell
These three townhomes in Campbell showcase high-quality materials used in its best form to create elegance and warmth. Two different styles of concrete were used throughout the build, both pre-cast and off form, to diversify the overall finishes of materials in the home. The timber flooring laid in a herringbone pattern complements the modern style already laid out by the concrete, while also adding new touches of warmth to the townhomes. Steel is used throughout the project both for functionality and for interesting building features, such as the bronzed downpipes and the wonderful steel balustrades.