Best Use of Material in a Commercial Project
Sapphire Apartments
The team utilised 3mm aluminium cladding to create a stunning curved façade. The use of aluminium, bronze and glass reinforced concrete on the exterior, provided a high-quality product that highlights the impressive, faceted curve. The first three floors and the penthouse above were one continuous piece of bronze, to deliver a seamless appearance. By using 3D modelling technology, the team were able to deliver the incredible exterior to an impeccable standard. The facade was water tested to ensure that the stunning use of material will stand the test of time.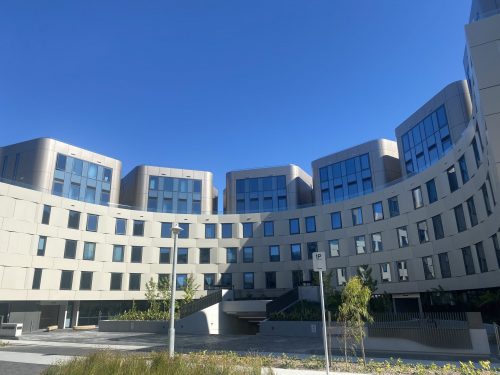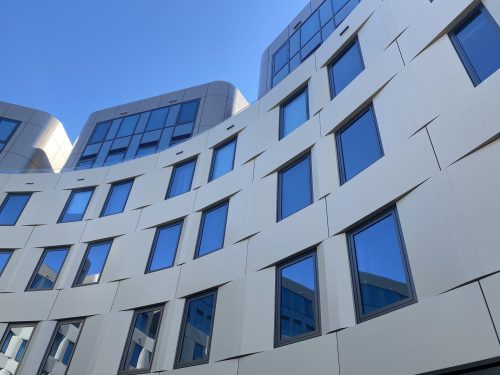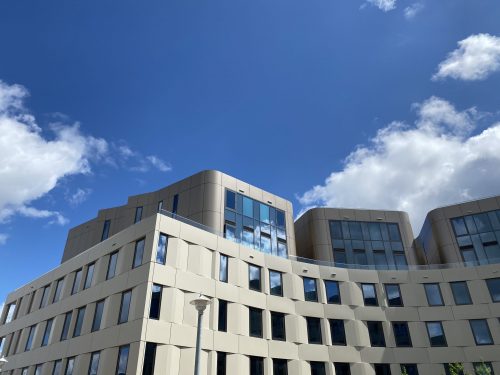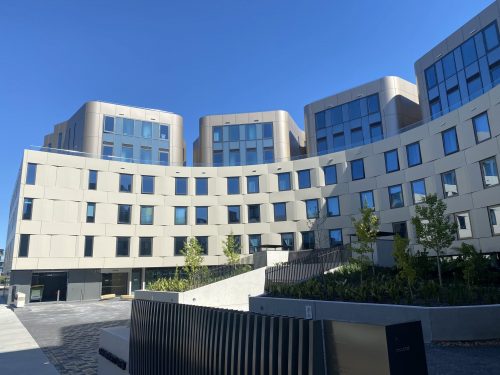 Best Use of Material in a Residential Project
Curved Plywood and Recycled Timber Kitchen
The use of plywood and recycled timber was cleverly planned to suit the functional requirements of the space. The birch plywood cabinetry has exposed edges that are mitred, which creates a visually appealing aesthetic and a stronger construction. The curved, recycled timber benchtop perfectly complements the shape of the space, with the timber coming from the now decommissioned Northbourne apartments. By using plywood and recycled timber, the team were able to incorporate finger pulls into the drawers and doors to suit the minimalistic design. Through their use of materials, the team has created a kitchen that has an expected lifespan of 50-100 years.