Bathroom Project less than $30,000
Ngunnawal
This bathroom delivers the 'Perfect Hampton Luxury', that the client requested. The incredible herringbone tiled floor is laid to be the perfect complement to the custom vanity. The room showcases thoughtful planning through the satin chrome tapware which ties in the grey accents in the tiles. One of the standout elements of the room is the beautiful free-standing bath, which the client spotted on a trip to Melbourne. This spectacular renovation showcases how high-quality building practices can transform a room into a beautiful and functional space. The finished result produced a stunning bathroom and very happy clients.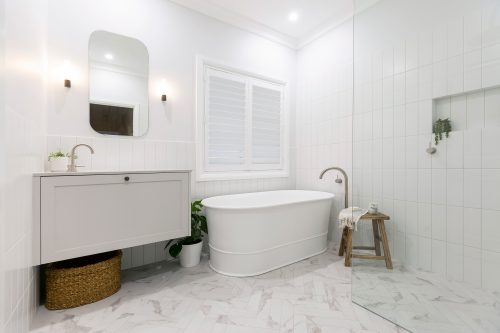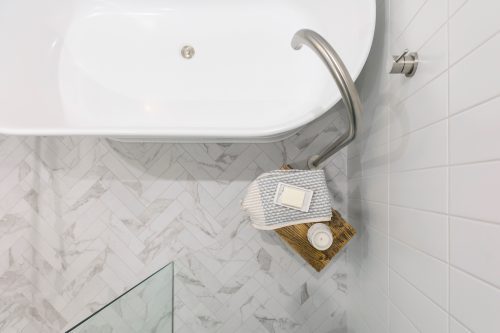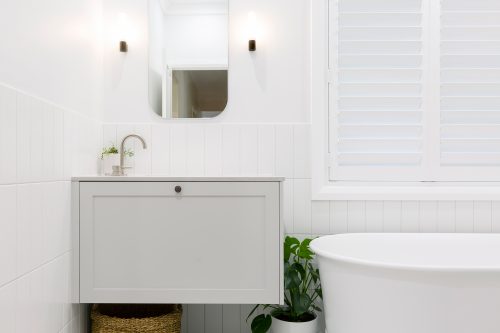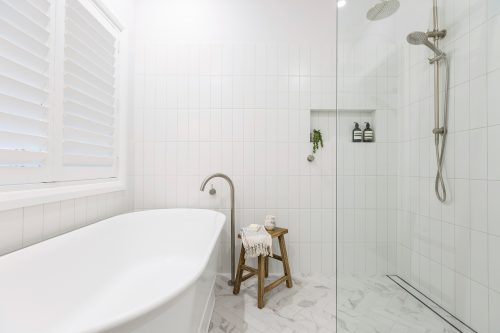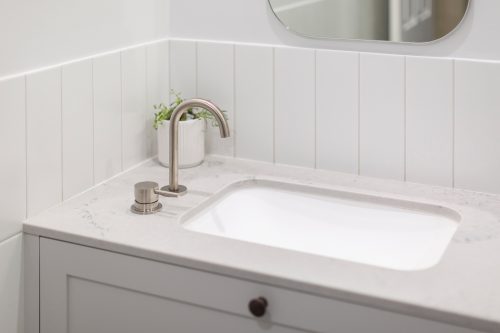 Bathroom Project more than $30,000
Manteena Residential

,

Architects Ring & Associates

,

The Dept. of Design

,

Capital Veneering
Forrest
The brief for this project was to create 'a private sanctuary' for the busy clients, with a space that capitalises on the abundance of natural light.  The teams used beautiful, large format tiles that showcase the texture of each tile when the natural light hits. The stunning timber veneer vanity that runs nearly the entire length of the room, is perfectly finished with high end fittings and a stone top. The central island bath can be the true masterpiece of the room, due to the team's careful planning, allowing all service points on the flanking sides of the space.