Apartments & Units - Up to 3 Storeys
Gateway
The design of this striking home was as complex as it was exciting. The creative use of materials makes an impressive statement. The large cantilevered roof over the living room terrace creates an incredibly strong roof form, which in turn generates the building's identity. The robust exterior materials including colourbond roofing and cladding and face blockwork blend effortlessly to reinforce the modern industrial feel of the home. The courser style materials have been softened with the use of blackbutt native Australian hardwood cladding.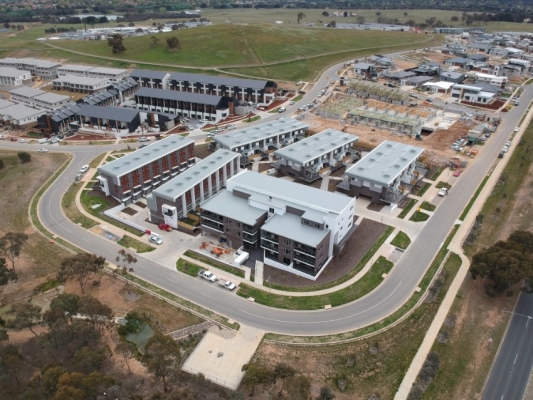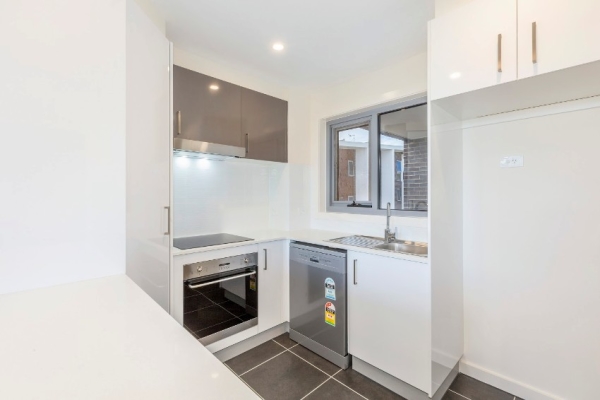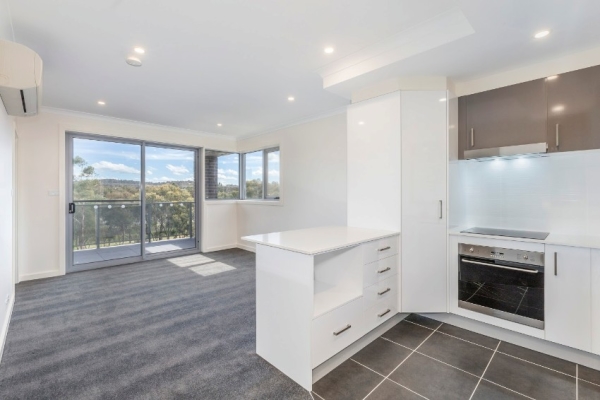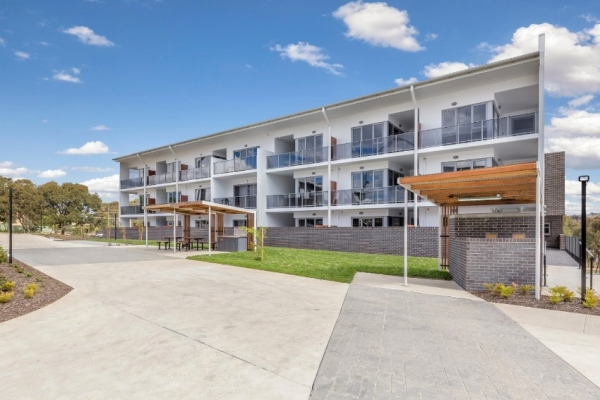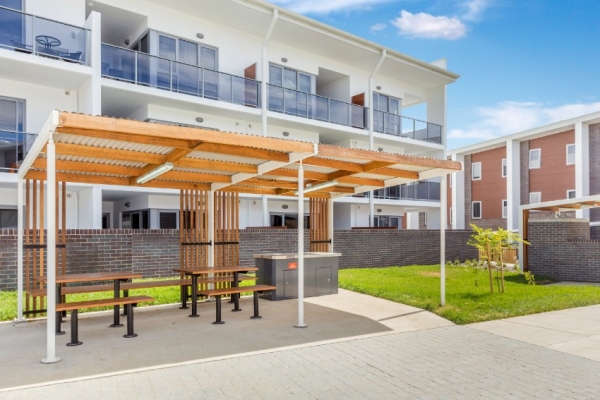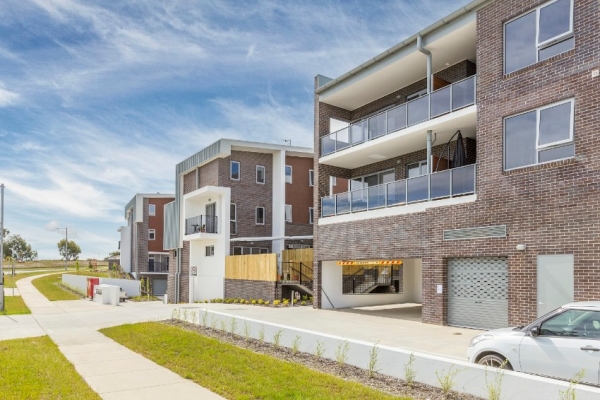 Apartments & Units - 4 Storeys & Above
Greenwich Park
Greenwich Park is a grand mixed-use development that includes commercial space and residential living. This engaging building takes inspiration from Greenwich on Manhattan's West Side – a village inside a city offering intimate appeal amidst the metropolitan buzz. Like its namesake, Greenwich Park offers stylish living set around and above an eclectic mix of sophisticated retail, sidewalk cafes and diverse communal residential spaces.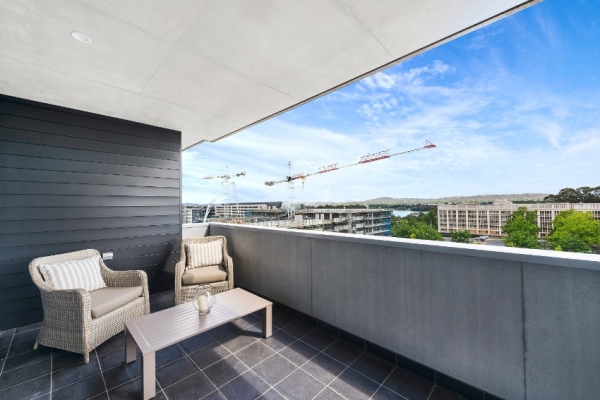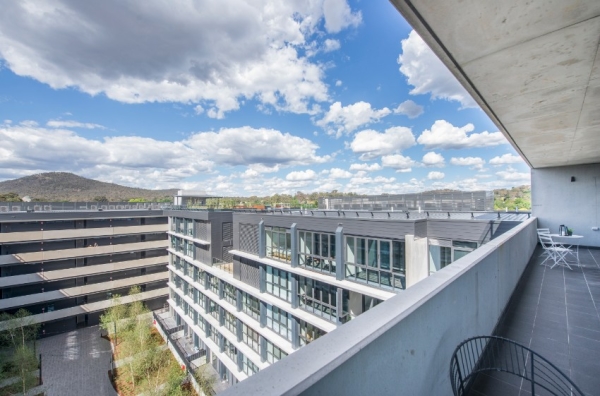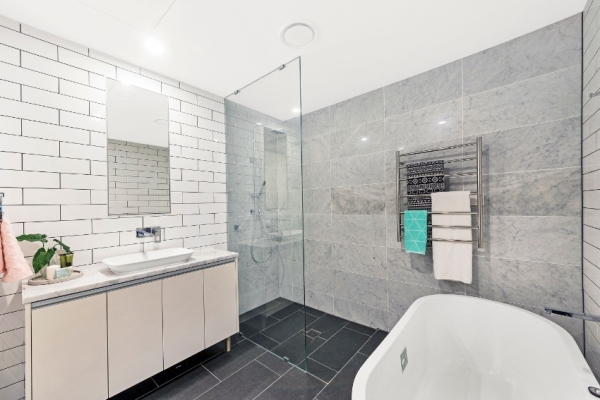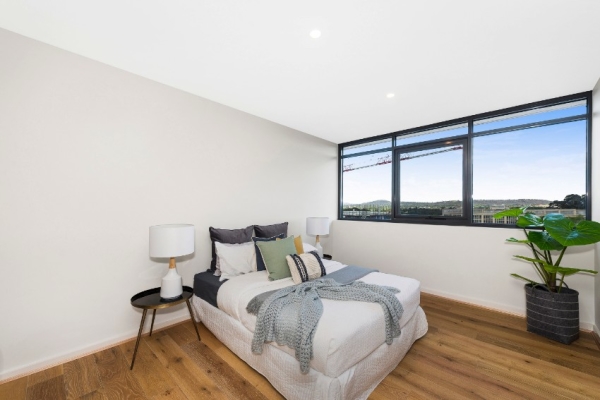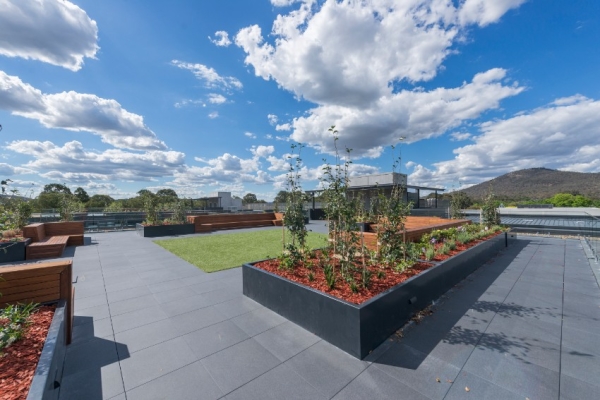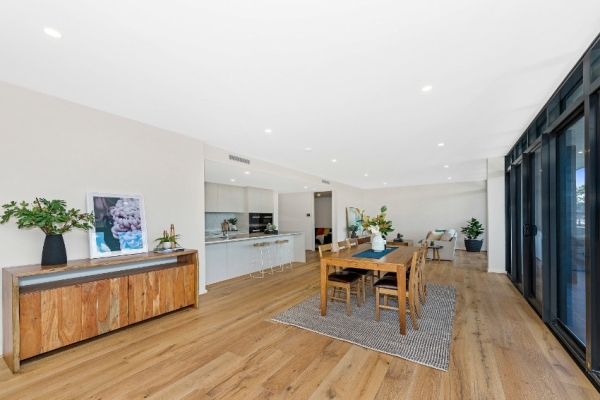 Apartments & Units - High Rise Living
Infinity
Infinity is the first of its kind in Gungahlin. At 20 and 22 storeys, the towers are Canberra's highest residential buildings and feature some of Canberra's best views! Infinity comprises 426 residential apartments with a mix of one, two and three-bedrooms and seven ground-floor commercial spaces. The Podium level boasts resort-style amenities including a 25-metre heated infinity edge pool, spa, gym, al fresco kitchen and a beautifully landscaped outdoor area. Infinity Towers sets a new path for Gungahlin which ties in well with the Light Rail construction and roads and infrastructure upgrades. Infinity offers an inner city lifestyle without the price tag.