Commercial or Retail Fitout, Refurbishment or Alteration less than $1million
LFX Group

,

PELLE Architects
LFX Group HQ
The first floor of this outstanding project is designed to be a dual-purpose workshop/showroom that showcases LFX Group's work, while the upper level functions as a practical workspace. The design of the building is a blend of industrial and commercial, with recycled timber cladding playing off the raw concrete features. The entry has a sense of grandeur with a double-height void in the public entryway, complemented by the custom steel balustrades that run along the feature staircase. A particularly structurally and visually impressive element of the staircase is the concealed steel fixings that are built into the treads, which gives each step a floating effect.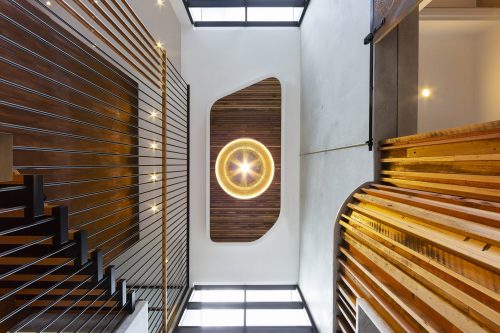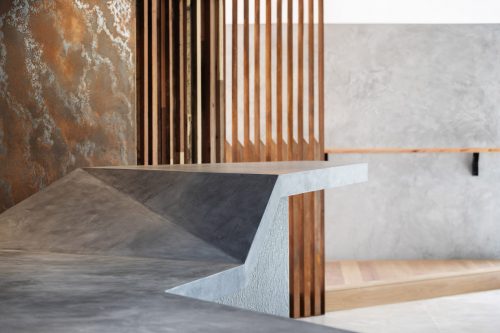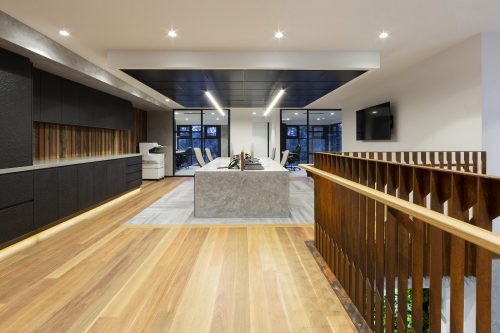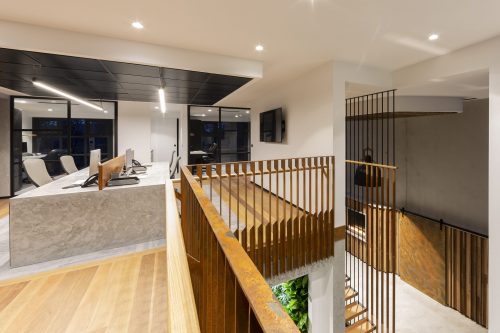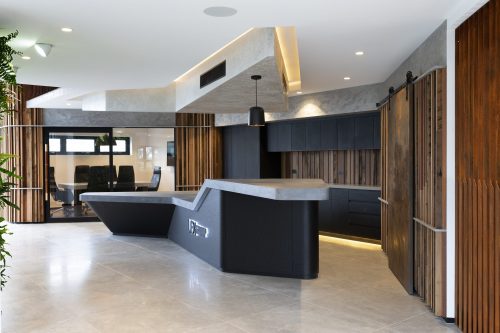 Commercial or Retail Fitout, Refurbishment or Alteration $1million to $5million
Synergy Group Fitout
This project involved the 1000m² fitout of a modern office space in Barton and the creation of a 600m² courtyard space. The design brief was to create a very energetic and futuristic space to motivate over 300 employees who occupy the space. The open-plan design and the abundance of glass used, makes each element of the build highly visible. This required the team to make sure every component of the build was delivered to the highest standard. The spectacular angular shaped glass windows were perfectly complemented by the curved acoustic walls and clean lines. The entry showcases an incredible backlit feature wall of 38,000 keyboard keys with quotes on each key.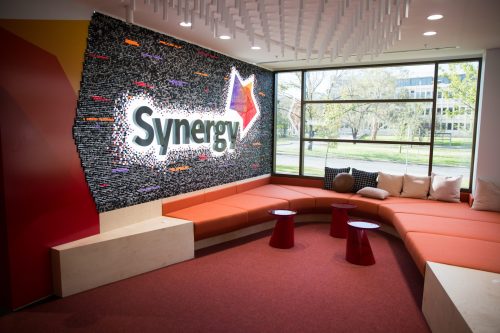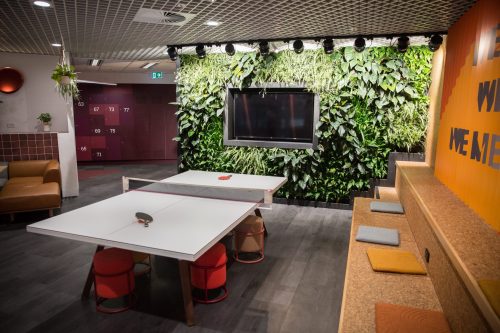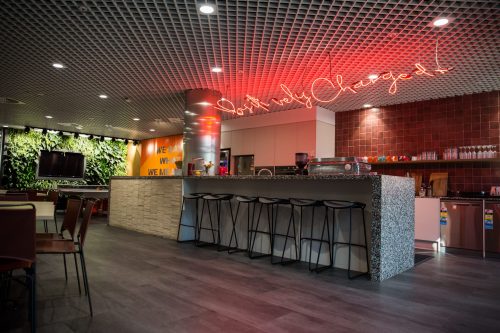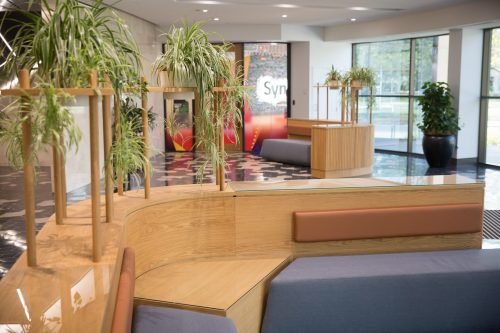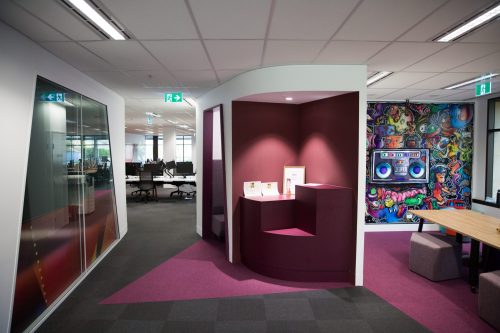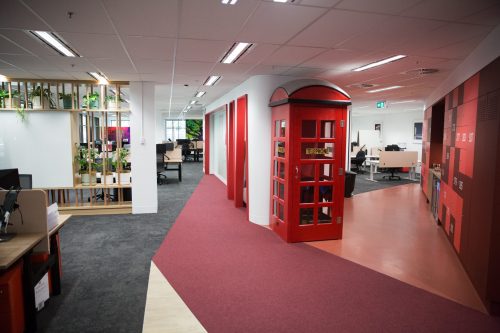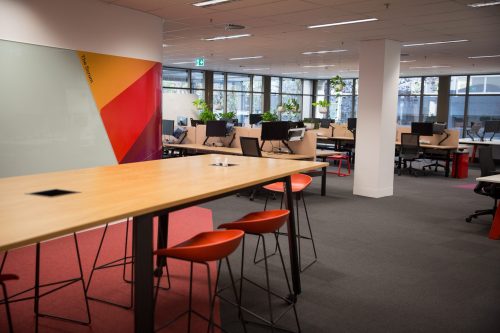 Commercial or Retail Fitout, Refurbishment or Alteration more than $5million
IP Australia
The Future Way of Working (FWoW) project involved the refurbishment of 21,000m²(twenty-one thousand square metres) of office space across 18(eighteen) floors and three individual wings. The construction team created a cohesive yet flexible working environment through innovative design that included sit to stand workstations, collaboration zones, quiet rooms and phone nooks. The construction work also involved fitting out a new café, onsite data centre and childcare centre. The childcare centre was designed with a brief to "bring the outside in", which was brought to life with an indoor sandpit, artificial turf and a ceiling of white lanterns. SHAPE(shape) showed commitment to reducing their environmental impact by working with a target of eighty percent of waste materials being reused or recycled and introducing a paperless worksite on this project.