Medium Density Townhouses and Villas
Taylor & Knowles

,

DNA Architects

,

Sugar Designs
Batacara, Braddon
This development comprises of 5 energy-efficient townhouses in the trendy suburb of Braddon. The townhomes have solid timber feature staircases that showcase the precision of old-school carpentry at its best. The bathrooms showcase timeless elegance with marble tiles, penny round mosaic tiles and custom-made floating vanities. The kitchens dazzle with Smartstone benchtops that have waterall edges, which tie into the classic elegance of the home. The teams used deep recessed kickboards to create a floating feeling that complimented the light and spacious feeling of the homes.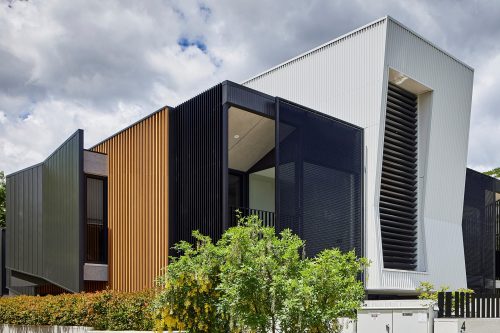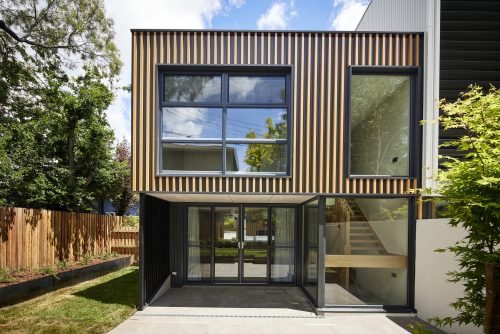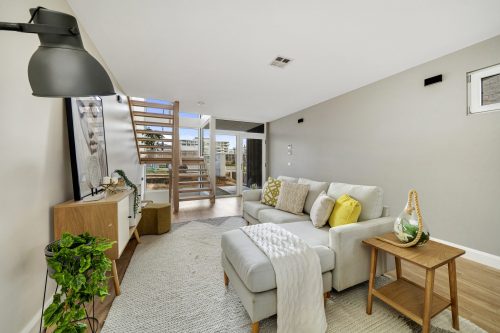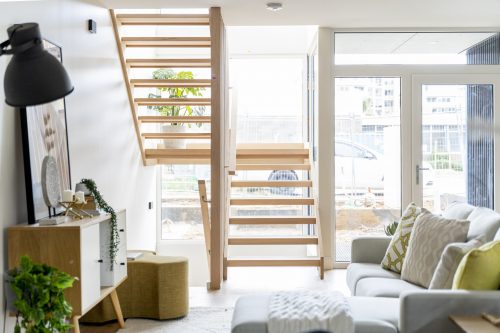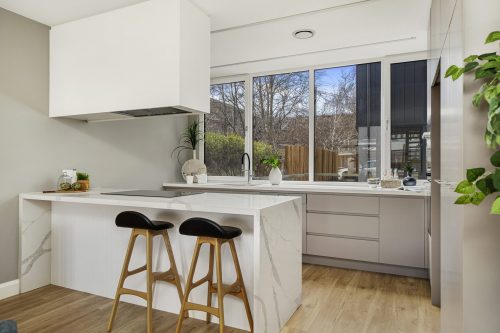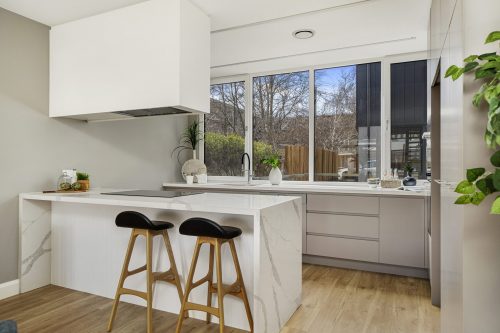 Medium Density Dual Occupancy/Habitable Suite
Farrer
This spectacular development capitalises on the stunning views from the elevated site, with high ceilings and spacious spaces helping to enhance it's striking first impression. The home features high-quality materials used in their best form, with Italian ceramic tiling, solid Australian hardwood, Old Melbourne Town brickwork and bluestone retaining walls. The home exhibits a modern, sleek Australian colour palette with black joinery, impressive timber accents and internal brickwork helping to bring the outside in. Large black aluminium doors extend out to the wonderful alfresco dining area, where the homeowners can bask in the beautiful views of the region.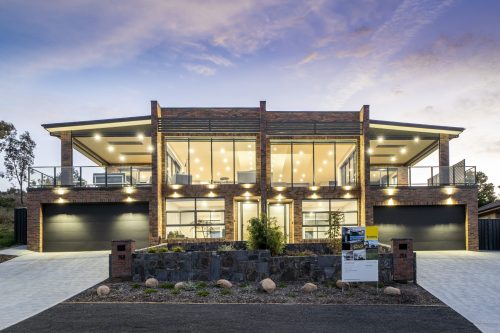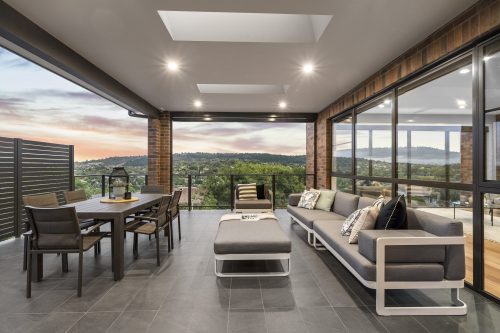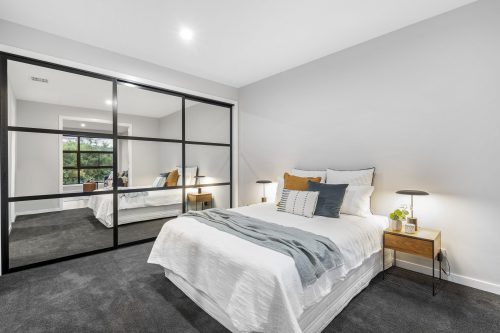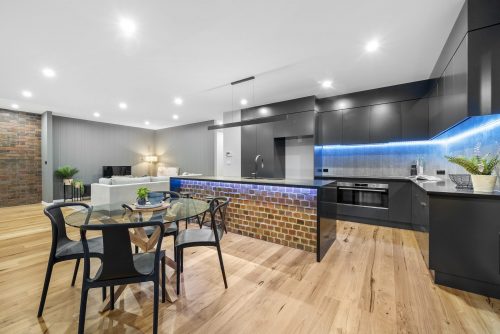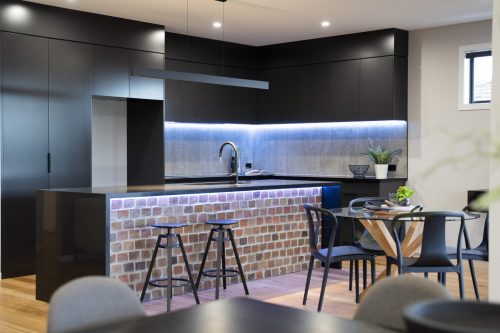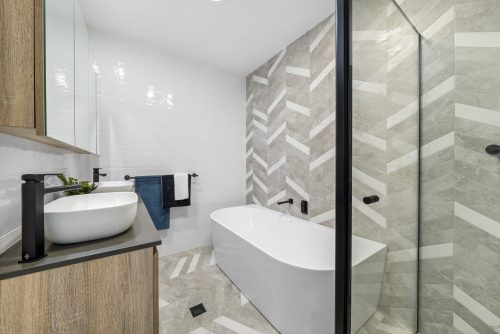 Special Purpose/Adaptable Dwelling
Richard Crookes Constructions
The Henry Canberra
The Henry is a high-end retirement village that was elegantly designed with clean lines and crisp finishes. The team focused on delivering an interior with generous space and ample natural light, which was brought to life with the use of large amounts of glass. The village delivers a café, gym, library, sitting room and separate lounge areas for residents to enjoy. The use of hybrid woodgrain flooring compliments the modern aesthetic as well as providing durability over time. The exterior utilizes white Spanish bricks and Colorbond roof and wall cladding to match the clean and modern interior.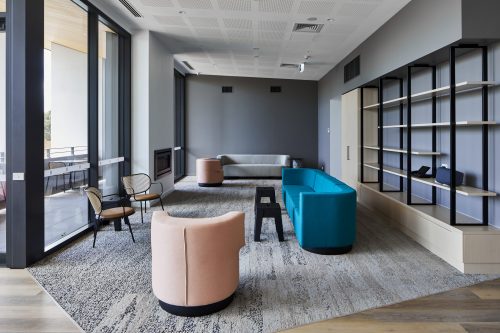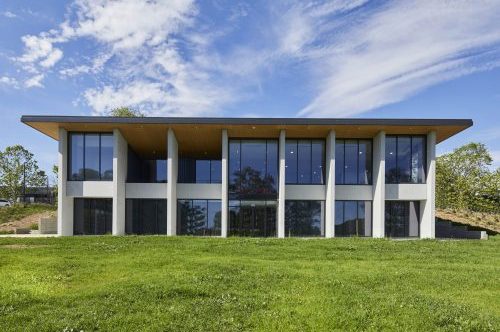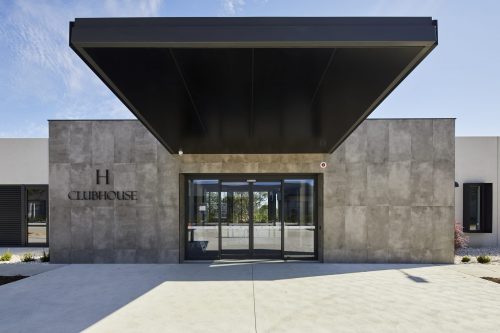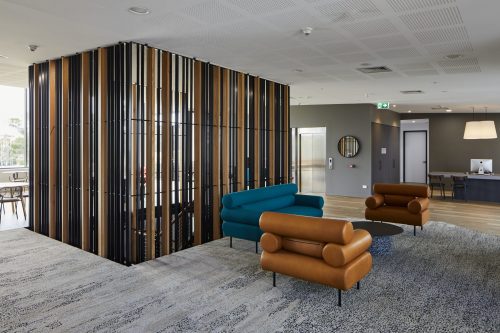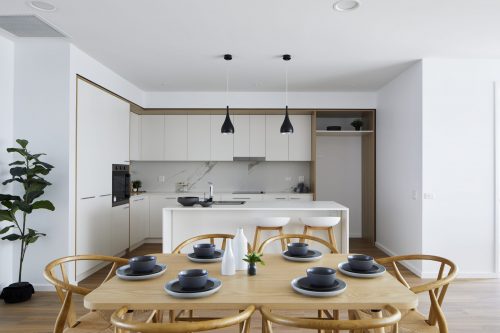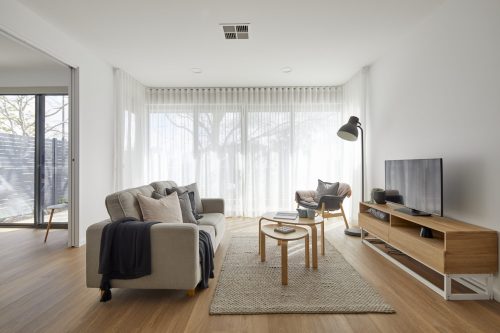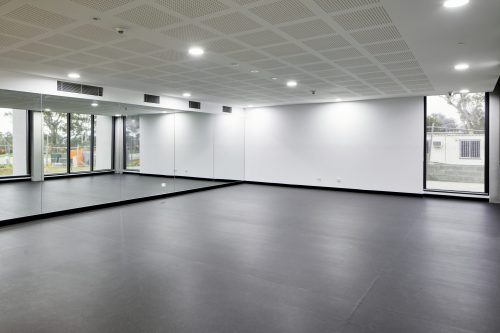 Special Purpose Commercial Building
Richard Crookes Constructions
Uniting Gordon Carehouse 3
This project involved the construction of a new carehouse that accommodates 40 dementia beds for Uniting Care Aging. The team focused on high-quality, long-wearing finishes throughout the building to provide a low-maintenance space for all residents to feel at home. Great care and consideration was shown in the details of this project, with the team delivering beautiful landscaping to compliment the interior. Outside, residents have an abundance of visually and texturally stimulating equipment such as a chessboard, barbecue facilities, a water feature and a dementia walking path.