SAVE THE DATE – 2024 MBA CONFERENCE
Wednesday 21 February and Thursday 22 February 2024
Master Builders ACT are happy to announce a Save the Date for our 2024 MBA Conference, to be held on the 21st and 22nd February, at the National Convention Centre Canberra.
The Master Builders ACT Conference will be a groundbreaking event bringing together visionaries in leadership, sustainability, and business best practices. Engage with industry pioneers as they share invaluable insights and strategies to elevate your business to new heights. Discover innovative approaches to leadership, empowering you to inspire your teams and drive exceptional results. Uncover the latest sustainable practices, embracing eco-conscious solutions that not only benefit the environment but also enhance your bottom line. Don't miss this unique opportunity to network, learn, and collaborate with like-minded professionals, propelling your company towards a prosperous, responsible, and successful future.
This year's Conference will be hosted by Niav Owens, an Australian sports broadcaster and founder of Media Goals, a training company dedicated to helping athletes connect with their communities, tell their stories and build their brands in an authentic way.
This page will feature consistent updates on the 2024 Conference speakers, themes, panels, and program – so keep an eye out!
KEYNOTE SPEAKERS ANNOUNCEMENT: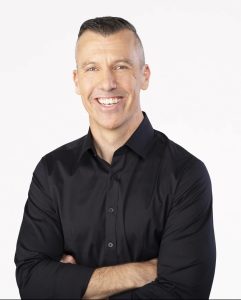 Steve Sammartino – Day 1 Keynote 
Join us for an exhilarating keynote presentation by the renowned futurist and entrepreneur, Steve Sammartino, as he returns to the Master Builders conference to ignite your imagination and challenge the boundaries of the building and construction industry once again.
Steve wrote his first lines of computer code at age 10, and is one of Australia's most respected futurists. Steve is currently the technology reporter for ABC Radio National and the in house futurist for 3AW,providing expert assessment on the rapidly evolving technology sector. His breadth of experience gives him an uncanny ability to make sense of how technology is shaping society and the economy.
Building on his groundbreaking insights shared in his 2022 keynote, Steve will explore the incredible potential of 3D printing, robotics, artificial intelligence, and augmented reality, showcasing how these forces can disrupt traditional construction methods. He will unveil remarkable case studies from around the globe and form practical insights that will empower you to navigate the future with the confidence and inspiration to reach new opportunities in the building and construction industry.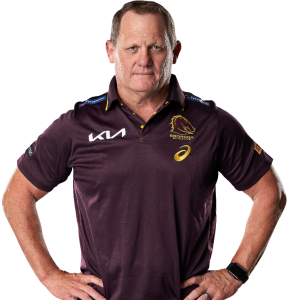 Kevin Walters – Day 2 Keynote
To close the 2024 MBA Conference, we will hear from Brisbane Broncos coach, Kevin Walters for an inspirational and uplifting keynote. When Kevin took the coaching role in 2021, the Broncos were at rock bottom, having failed to make the finals for several years. Drawing from his diverse background and experience, Kevin has become an embodiment of resilience and transformation.
Kevin's journey in the construction industry is equally impressive. He gained fame as the "Apprentice of the Year" when he completed his Certificate III in Carpentry with MBA Group Training. With his experience both on and off the field, Kevin has invaluable lessons in leadership that apply to both the footy field and the construction site. In his address, Kevin will share his ups and downs, shedding light on the challenges he faces as a leader, and the strategies he employed to turn the Broncos around. Attendees will gain valuable insights into fostering resilience, building high-performing teams, and achieving success in the face of adversity.
Don't miss this opportunity to learn from Kevin Walters, a true master builder in the world of sports and leadership.
PARTNERSHIP OPPORTUNITIES AVAILABLE:
If you are interested in partnering with MBA for the 2024 Conference, you can access our 2024 Partnership Prospectus HERE
If you have any questions or want to submit a prospectus, please reach out to Commercial Partnerships Manager, Bethany Mason, at bmason@mba.org.au.